We are living in a time of dramatic cultural change and increasing awareness around social justice issues. With that has awakened a time of activism and engagement among people from all walks of life. Here at NJCASA, we owe our current work to the tireless efforts of those who came before us, and to those who continue to speak out for silenced voices.  As Pride month closes, we work to honor the legacy of activism and social justice work that helped us achieve everything we have today, and we challenge those who are awakening to the suffering around them to learn the hard fought battles of our predecessors. Activism works best when it's informed by the legacy of those who came before us, and when we work to center the work of those living at the intersections.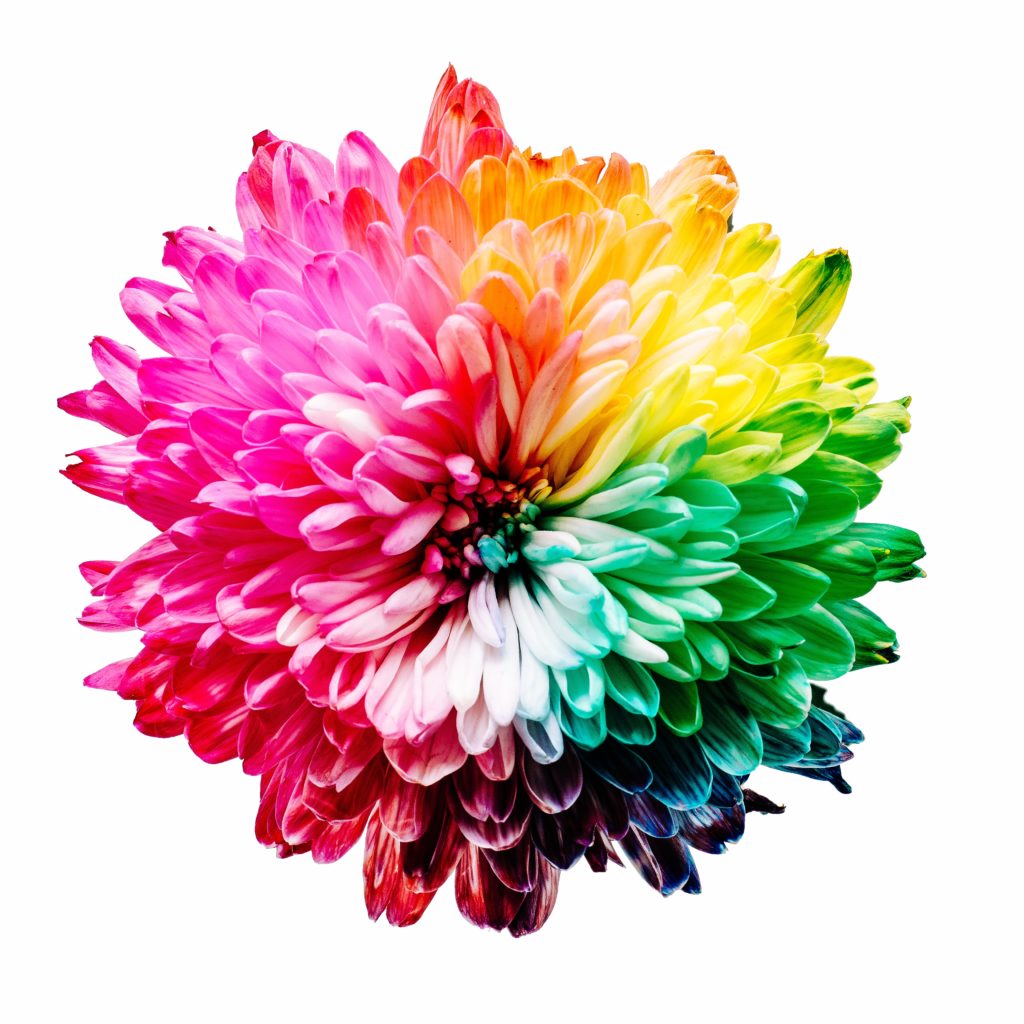 We have brought together a list of activists who inspire the fight for justice, equality, and humanity. In recognition that there are many amazing people not included on this list, we have provided resources at the end of the article to connect you to more of the work being done for LGBTQ+ rights.  Each of these people brought a unique perspective from living at the intersection of multiple identities, as LGBTQ+ folks and as People of Color. They each possessed a unique set of strengths and advocated for LGBTQ+ rights in the spaces they occupied. Through community organizing, direct action, protesting, art, writing, and coalition building these activists worked tirelessly to secure the right to safety and dignity for LGBTQ+ People of Color.
Bayard Rustin (he/his/him) played a pivotal role in the civil rights movement, introducing Dr. Martin Luther King to Ghandi's teachings of non-violent resistance. Rustin's identity as an openly gay Black man kept him out of the spotlight, and often in difficult standing with many of the civil rights leaders. Despite the additional barriers Rustin faced, he was critical in the fight for justice and equality. Rustin's activism intersected with LGBTQ+ issues and his efforts to bring the AIDS crisis to the NCAAP's attention. In 2013 President Barack Obama awarded the Presidential Medal of Freedom, the highest honor a civilian can receive, to Bayard Rustin for his tireless work.
"When an individual is protesting society's refusal to acknowledge his dignity as a human being, his very act of protest confers dignity on him." 
Bayard Rustin
Sylvia Rivera (she/her/hers) is credited with "throwing the first brick" at the Stonewall riots. Rivera was inspired to organize after the Stonewall riots but struggled to feel part of the gay rights movement because of her identity as a poor, Latina, drag queen, and sex worker in the mostly white, middle-class organizing efforts. Rivera's  work included a campaign to pass New York City's first gay rights bill, advocating for drag queens and trans folks to be included in the bill. The bill passed in 1986, but it did not include Rivera's language  that would intend to protect drag queens, trans folks, and other gender-variant people. Sylvia formed her own organization, Street Transvestite Action Revolutionaries (S.T.A.R.), in the 1970's along with Marsha P. Johnson. Their work focused on housing queer, homeless youth. Rivera died at age 50 and even on her deathbed continued to fight for trans inclusion in the gay community.
"People have to understand that people are people. We just want to be ourselves."
Sylvia Rivera
Chrystos, (she/her, they/theirs), a Menominee two-spirit lesbian, is a poet and activist for indigenous rights, lesbian equality, a just prison system, and the Earth. Chrystos has been widely recognized for their work, including winning the Audre Lorde International Poetry Competition and the Sappho Award of Distinction from the Astraea Lesbian Foundation for Justice. English was not Chrystos first language–they picked up on African American street slang from the urban neighborhood they grew up in, and later their father taught them to read. When asked if being queer has influenced their work, Chrystos said, "Being a queer woman has given me independence that is not possible for straight women." Chrystos' writing includes commentary on colonialism, social justice, feminism, erasure of Native Americans, class, gender, among other topics that intersect with oppression.
"Of course it is extremely difficult to like oneself in a culture which thinks you are a disease."
Chrystos
In Goa 1989, Dominic D'Souza (he/him/his) was diagnosed with HIV. He was identified as "patient zero" and was forcibly quarantined under guard. His mother hired Anand Grover from the Lawyer's Collective and filed a human rights case. Grover's work has led to advancements for the rights of people with HIV, which he says all started with meeting D'Souza. Although they lost the initial case, D'Souza was released. D'Souza and Grover worked to oppose the Goa Public Health Act, which allowed the isolation and deportation of HIV+ people. D'Souza eventually left his job and formed Positive People, a self-help group for people with HIV/AIDS.  In 1992 D'Souza was admitted to the hospital because of his HIV, and continued fighting for the legal rights of people with HIV. D'Souza died shortly after his hospitalization, and Grover kept his promise and continued to fight for HIV rights, bringing awareness to the needs of gay men across India, including striking down the Indian Penal Code, which criminalized homosexuality.
"Without batting an eyelid and without thinking, I answered in the affirmative. I did not realise the implications of my answer. In fact, Dominic had extracted a promise from me."
-Andand Grover, when asked by Dominic D'Souza to continue working on HIV cases
Barbara Smith, (she/her/hers), co-founder of the Combahee River Collective, co-authored the Combahee River Collective Statement in 1977, exploring the intersection of race, sexual orientation, and gender for the first time. The women of the Combahee River Collective called out the sexual oppression within the Black community and the racism in the broader feminist movement. In 1980 the Collective disbanded, and Smith and her colleagues founded Kitchen Table: Women of Color Press, the first U.S. publisher of books of color for women.  Home Girls: A Black Feminist Anthology (1983) brought Black lesbian voices to the front, and mainstream press began publishing these scholars. In 1994 Smith was awarded the Stonewall Award for Service to the Lesbian and Gay Community, and in 2005 she was nominated for a Nobel Peace Prize. Smith is now retired in Albany, New York and continues to fight for progress with the Poor People's Campaign.
"One of the greatest gifts of Black feminism to ourselves has been to make it a little easier simply to be Black and female."
Barbara Smith
Faisal Alam, (he/his/him), a queer identified Muslim man began an internet-based email discussion group for LGBTQ Muslims when he was 19 years old. The online group led to the First International Retreat for Gay, Lesbian, Bisexual and Transgender Muslims in 1998, which is believed to be the first known gather of queer Muslims. The retreat grew to be an organization of support for Muslims struggling to reconcile their faith and sexual orientation or identity. Alam called the retreat and organization Al-Fatiha, which means "The Beginning" or "The Opening". Al-Fatiha has grown to include eight chapters in the United States and seven sister organizations in three countries. The all-volunteer organization provides direct support to LGBTQ Muslims, as well as support those with HIV/AIDS and immigration, refugee, and asylum. Alam travels around the US and the world working with LGBTQ Muslims and their allies to build communities for a global movement and liberation and equality for LGBTQ Muslims
"I just couldn't figure out why God would create you to hate you"
-Faisal Alam
Julio Salgado (he/his/him) is an undocumented, Mexican-American LGBTQ artist. He uses art to educate people about the challenges of being undocumented and queer in the United States. Salgado started his activism through art in the mid-2000s drawing political cartoons for his community college newspaper. In 2010 he expanded his art to include portraits of fellow queer, undocumented immigrants with the statement "I am UndocuQueer". Salgado cofounded Dreamers Adrift, an undocumented youth media group. He's also a project manager for CultureStrike, collaborating with artists against anti-immigration sentiment.
"I didn't choose my identities. But I chose to use my identities to empower myself."
Julio Salgado
Urvashi Vaid (she/her/hers) has been an activist in the LGBTQ+ movement for over 25 years. During that time, Vaid has worked globally and locally within the United States on civil rights issues for LGBTQ+ folks. As the staff attorney at the National Prison Project of the ACLU, Vaid initiated work on HIV/AIDS in prison.
"The gay rights movement is not a party. It is not a lifestyle. It is not a hair style. It is not a fad or a fringe or a sickness. It is not about sin or salvation. The gay rights movement is an integral part of the American promise of freedom."
Urvashi Vaid
This list is only a small sample of the amazing LGBTQ+ heroes who fight for equality and justice. The focus on work at the intersections does not end June 30th. We commit to centering the voices of historically marginalized folks, and to honoring their legacy as we continue working to end sexual violence throughout the year.
Follow the resources below to learn more about the incredible activists of the LGBTQ+ community.
Four Black LGBTQ+ heroes you should know
---