Task Force on Campus Sexual Assault Works to Reduce Violence, Change Culture, Create Safer Campus Communities
College Administrators, Advocates, Law Enforcement Officials Join Forces
Trenton, N.J. — The Task Force on Campus Sexual Assault has been convening monthly since June 22 in support of its year-long mission to review policies and craft recommendations about how campus sexual assaults should be reported, adjudicated and – most importantly – prevented.
"We're examining current state and federal laws, learning from the lived experiences of students and administrators, and will be making recommendations that will make New Jersey a national leader in how to address and prevent sexual violence on college campuses," said Patricia Teffenhart, Executive Director of the New Jersey Coalition Against Sexual Assault. Teffenhart and Donna M. Barry, of Montclair State University are serving as co-chairs of the Task Force.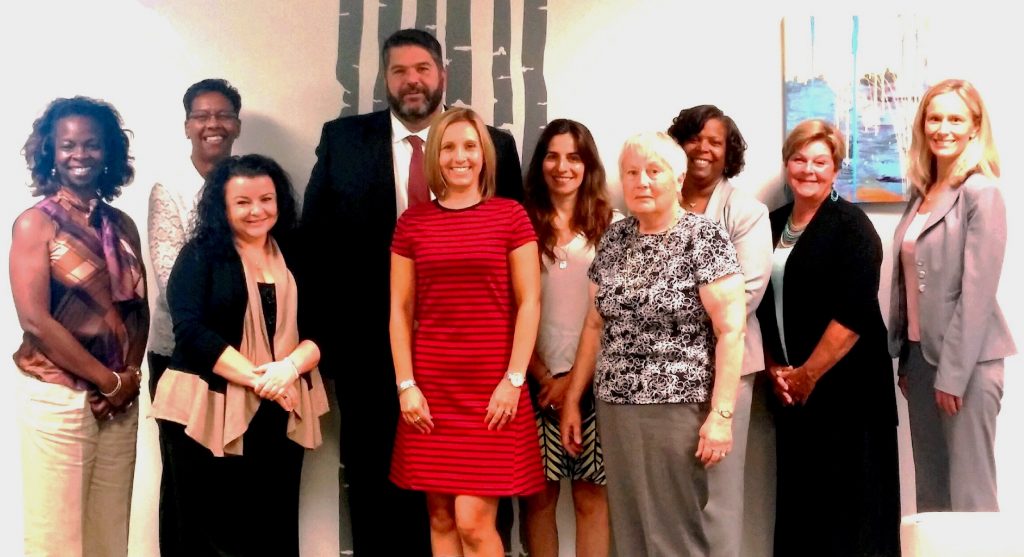 "We have been meeting with state and national experts, discussing best practices, and engaging in meaningful conversations about the realities for college campuses," said Barry, Director of Montclair's University Health Center and Co-Administrator of their Sexual Assault Response Team
Each month, the Task Force convenes a meeting to tackle a specific topical area relating to campus sexual assault. Topics to date have included: Understanding Title IX and the Clery Act; Campus Climate Surveys; and Campus Professionals – Perspectives and Experiences. Future meetings will include: Conversations with Student Leaders; Sexual Violence Prevention; Perspectives from Law Enforcement; and The Adjudication Process from the Accused's Viewpoint. The Task Force is planning to release a report of recommendations and considerations in Summer 2017.
The bill requiring the creation of the Task Force passed last year with unanimous support by the Legislature. Five members were appointed by the Governor; four were appointed by the Legislature. Three serve ex-officio, including Secretary Hendricks, Deputy Attorney General Jennifer Stonerod, Division of Criminal Justice; and Charmaine Thomas, Director of the Division on Women in the Department of Children and Families. Other Task Force members include: Corlisse Thomas, Vice Chancellor for Student Affairs, Rutgers-Newark; Helen Archontou, Chief Executive Officer, YWCA Bergen County; Frank Merckx, Dean of Students at Drew University representing the Independent Colleges and Universities of New Jersey; Bette M. Simmons, Vice President of Student Development and Enrollment Management at the County College of Morris representing the New Jersey Council of County Colleges; attorney Anne Marie Bramnick, of Bramnick, Rodriguez, Grabas & Woodruff; Sarah McMahon, Assistant Professor and Associate Director at the Center on Violence Against Women and Children at the Rutgers School of Social Work; and Virginia M. Lyttle.