We can all use our voices to change the culture to prevent sexual violence. Prevention requires addressing the root causes and social norms that allow sexual violence to exist. During Sexual Assault Awareness Month, we are engaging groups whose influence can play a critical role in changing the culture.  This post offers one coach's perspective on the role of sports and sports leaders in supporting prosocial norms and character development. 
That orange baseball jersey is forever etched in my mind. Draped below his knees, it was obscenely ugly, but it was his first.
My son's first foray into team sports was rec baseball at the tender age of three. The thing I remember most from that first year was the crying. His coach displayed god-like patience with my son who cried for 75% of the season.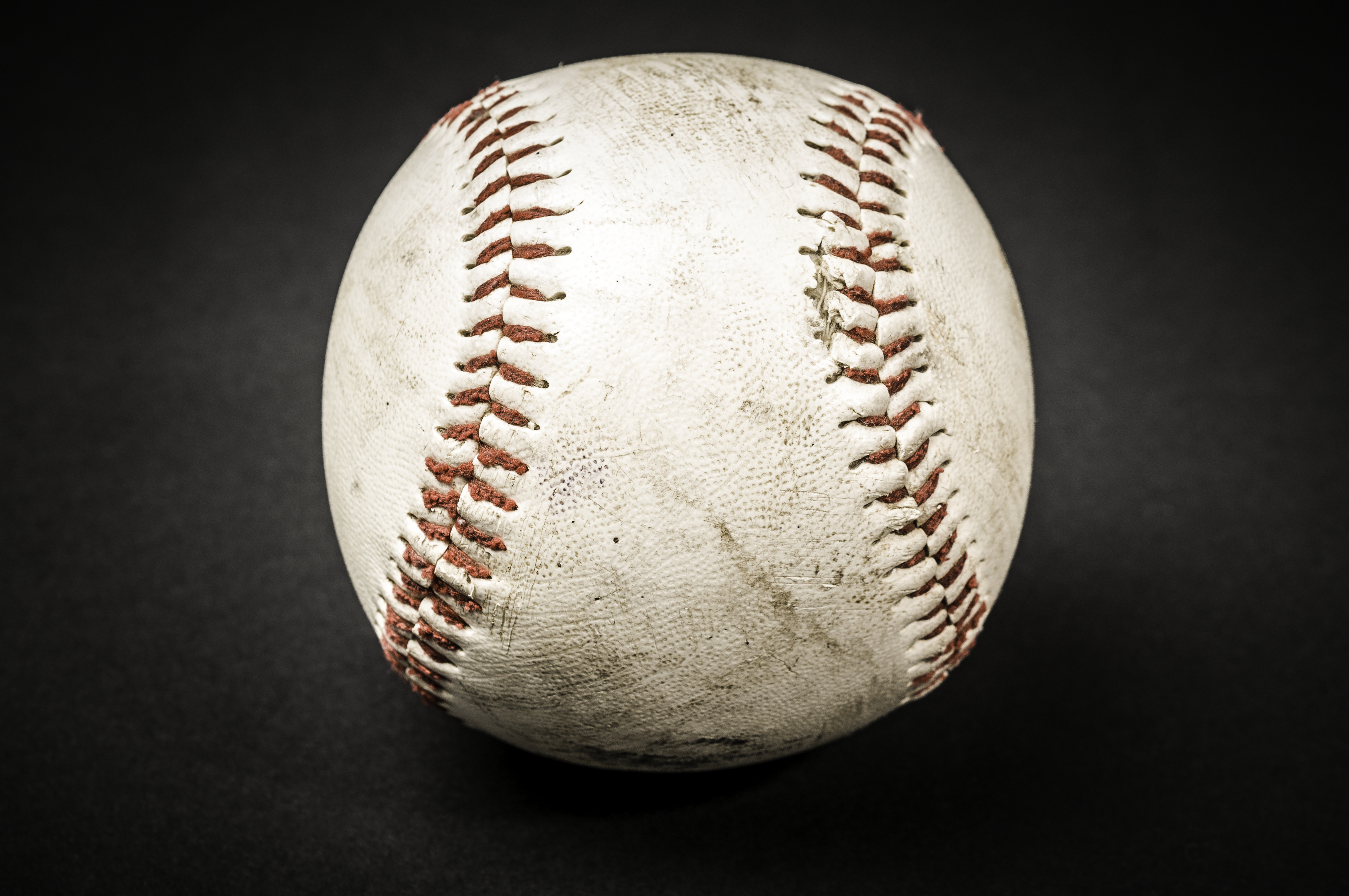 He wasn't crying because he didn't want to play. He cried over typical 3-year-old things – the bat color was wrong, he didn't want to wear a helmet, his cleats were untied. His slumped shoulders and tears that streamed down his face before most at-bats did not deter his coach's patience. He was determined to win my son over and by the end of the season, he was able to muster a genuine "High Five." He helped foster a greater love for the sport and most importantly, he treated him with compassion.
I was thankful for this volunteer coach – a man who had worked all day, rushed home to play ball with our boys, and then headed home to his own family. I believed I never wanted to coach youth sports, so I was appreciative of the parents who did.
Yet, as my son advanced into travel sports, I noticed something: the focus was almost exclusively on skill building and game play, but there was a lack of attention paid to young athletes as a whole. Opportunities to help mold good people through the structure of organized sports were being lost. Coaches were missing the chance to build something more than a good fastball.
So when I decided to coach competitive youth baseball, I had one question I needed to answer for myself:  How can I do this better?
I don't claim to have a blue print to navigate the unique and complicated issues surrounding holistic development of young athletes, but I think I know where to begin. It starts with intentionality and appreciation for the ways in which these formative years as athletes can help shape their character as people. I believe that it's my job as a coach to put as much emphasis on cultivating a foundation of diligence and personal accountability as scoreboards and league rankings.
I believe that it's my job as a coach to put as much emphasis on cultivating a foundation of diligence and personal accountability as scoreboards and league rankings.
Coaching with a narrow focus on "winning" without regard to the whole person can unintentionally encourage harmful behaviors. It's important to recognize that crimes, like those associated with the sexual assault "hazing rituals" at Sayreville High School or the tragic events at Penn State, were built on the foundation of harmful norms that permeate sports culture. "Locker room talk" and bullying are prevalent, accepted norms, and trivialized, especially at older levels. However, by truly understanding our responsibilities as coaches at the youth level, we can plant the seeds for influential change. When harmful sports norms are challenged and subsequently rejected, we all win.
On my youth baseball team, I try to engage parents and players in this process by the creation of a pact that establishes clear expectations: our Code of Conduct.  I've found that agreements work better than hard and fast rules. Players are given the privilege of play when they agree to the terms. As such, embedded within this code of conduct are our two core principles:
Respect your coaches.
Respect your teammates.
These core principles were purposely designed to be simple, yet applicable, to everyday life. They are not only enforced while at our games and practices, but there's an understanding that this pact translates to the classroom, during play dates with teammates, and participation on other teams.  Players understand that any violations will result in real consequences that can jeopardize their playing time. When parents are engaged in the process and reinforce our team values, there's better team synergy.
I am not sure what challenges await me in the future, but I plan to remain fluid, adjusting to the ever-changing landscape of adolescence and puberty. Volunteering to coach youth sports is never easy. After working all day at our jobs, we muster up enough energy to run a productive practice and deal with short attention spans. It's difficult to constantly be "on"…to understand we have a greater responsibility that goes beyond teaching proper mechanics to throw a baseball. But, anything worth something is never easy.
I kept that orange baseball jersey. Maybe one day I'll put it in a nice frame and stare at it fondly remembering simpler times when that jersey draped across his knees.
By day, Dr. Jason Maikos is the Director of the Gait and Motion Analysis Laboratory at the Manhattan Veterans Affairs Medical Center. During evenings and weekends, he is the head coach of his son's 9U travel baseball team. He still holds the records for the longest and shortest homeruns at his alma mater, Stevens Institute of Technology. He is also a graduate of Rutgers University, where he met his wife, the esteemed Patricia Teffenhart. Together they have one child and a Chiweenie, aptly named Shortstop.