Safer Garden State Resources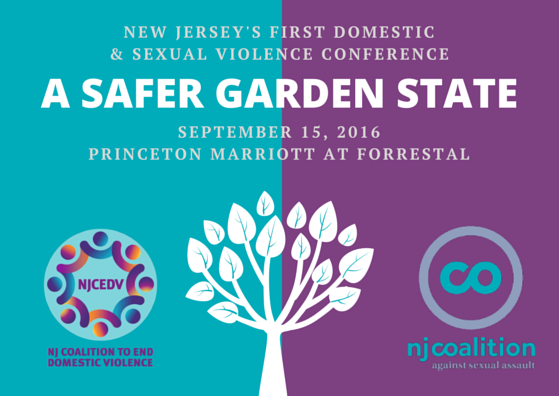 Below, please find presentation materials from "Safer Garden State" instructors who chose to share resources with NJCASA.
Please note, the materials linked to on this page are the copyrighted property of the presenters and do not necessarily represent the views of NJCASA, NJCEDV, or its affiliates.
Morning Plenary 
Opening Remarks – Patricia Teffenhart, MPA, NJCASA
Morning Workshops (10:30 a.m. – 12 p.m.)
Afternoon I Session (1:15 p.m. – 2:45 p.m.)
Overview and Prevention of Domestic Minor Sex Trafficking in N.J. – Carrie Speiser, Prevent Child Abuse New Jersey – Presentation
The Intersection of Domestic & Sexual Violence and Health – Linda Sloan Locke + Ginette Castro – Presentation
Sexual Assault & Rape in Correctional Facilities – Letisha Hemanes MCall – Presentation
Afternoon Session II (3 p.m. – 4:30 p.m.)
Spread the word – download conference graphics and share on Facebook or Twitter!