Sexual Assault Awareness Month 2023
---
Social Media Campaign
Join us on social media this April! Throughout the month, we'll be sharing information about our work and resources available across the state, as well as hosting some fun giveaways!
Check out our schedule:
Week 1: Introducing NJCASA
Week 2: Resources in NJ
Week 3: Transformative Justice
Week 4: SAAM & Beyond
Dates to Keep in Mind
April 4th: SAAM Day of Action
Wear teal as a way to bring awareness to SAAM! Anyone who posts a photo of themselves wearing teal and tags NJCASA on Instagram will be entered to win a giveaway. More details will be available on our Instagram account!
April 18th: Book Giveaway
Check out our Instagram account for our monthly book giveaway! Hint: this month's book will be about transformative justice!
April 26th: Denim Day
Wear denim to show your support of survivors of sexual violence!
Be sure to follow us on social media and subscribe to our mailing list to stay up to date!
---
Donate
Looking to support survivors? Donate to NJCASA today! Your support will go towards programs and initiatives that support the CDC's estimated 1.8 million survivors of contact sexual violence across the state and that focus on building safer, more equitable communities.
Any donation received during April will make you eligible to enter our special End-of-SAAM giveaway, featuring a variety of self-care products to promote nurturing yourself and those you love!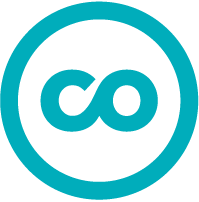 ---
Local Events 
Local sexual violence programs across New Jersey are hosting both in-person and virtual events and activities throughout Sexual Assault Awareness Month.
atlantic county
April 23 | Speak Up! Speak Out! Break the Silence Walk
This walk is taking place at 9am at the 8th Street Recreation Center on Ocean City Boardwalk to bring awareness to Sexual Assault Awareness Month.
Bergen county
April 10 | Consent in a Digital World
Our Prevention Education Coordinator here at HealingSPACE will be giving a presentation on the ins and outs of consent in a digital world. Join us on 4/10 at 10am via Zoom at this link.
April 11 | How to Become a CSVA
Learn what it takes to become a Confidential Sexual Violence Advocate and help support survivors of sexual violence. Join us at HealingSPACE virtually on April 11th from 6pm-7:30pm via Zoom at this link.
April 15 | SOAP Outreach- Human Trafficking Awareness Training
Put together a team and come to Bergen County on April 15th from 9am-3pm for human trafficking awareness training by Theresa Flores. Then your team will visit several area hotels and motels with posters of local missing children and resources such as bars of soap (labeled with the Human Trafficking Hotline number). Your efforts in a single day could be helping to recover victims and save lives. Register here.
April 17 | Mindfulness Workshop
The clinical team at HealingSPACE will be leading a mindfulness workshop to help you destress and move on with your work week feeling rejuvenated! Join us on Monday, April 17th from 2pm-2:30pm via Zoom at this link.
April 18 | The Normalization of Sexual and Interpersonal Violence in Film
HealingSPACE hotline interns Danielle and Alanna will be presenting on the normalization of sexual and interpersonal violence in film. Please join us on April 18th at 11am via Zoom at this link.
April 25 | Clothesline Project
Join HealingSPACE at our 29th annual Clothesline Project where over 2,000 shirts created by survivors will be displayed to raise awareness about violence against all people in our communities and demonstrates to survivors they are not alone. We call upon the community to amplify the voices of survivors and create environments where survivors have confidence that they will be heard, believed, and supported.
Cape May county
April 14 | Shine a Light on Sexual Violence
Join Cape May County's Coalition Against Rape and Abuse on Friday, April 14th a 6pm as they raise awareness and shine a light for survivors of sexual violence. She additional details here.
cumberland County
April 19 | Sexual Assault Awareness Event 
This in-person event will be held on April 19th from 12pm-7pm in Bridgeton, NJ. This is a free event open to families within our community. There will be community resource tables, fun activities, a bounce house, food, and refreshments available.
gloucester county
April 15 | Serving Me My Flowers
Taking place from 10am-12pm, this is a health and wellness event in honor of Sexual Assault Awareness Month. The event will include yoga, affirmation boards, and discussions. Light refreshments will be served. For more information and to register, see here.
Hunterdon County
April 19 | Survivors' Poetry Slam and Dear Survivor Letter Writing 
This event will be held on April 19th at Stangl Factory in Flemington. The doors will open for Dear Survivor Letter Writing. Admission is free. Speakers/poets will begin at 6 pm and Dear Survivor Letter Writing will continue throughout. Artwork by local artists will be displayed and light refreshments will be served. This event is open to the general public.
Middlesex County
April 26th | Sexual Assault Awareness Month Event
Taking place at the New Brunswick Performing Arts Center, this event is geared towards the New Brunswick/Latinx/Spanish-speaking community. The event brings various stakeholders together to discuss issues of gender-based violence, including sexual violence, domestic violence, and human trafficking. The program will include a panel discussion, performers, information/resource tables, and food. This is a free event and you can register here.
Monmouth County
April 29th | Asbury Park Stigma-Free Sexual Assault Awareness Event
Hosted by Asbury Park Mayor's Wellness Committee & Mercy Center, this event will bring light to the issue of sexual assault and honor those who have been impacted by sexual violence. The event will feature speakers,
entertainment, giveaways & light refreshments. See additional details here.
Ocean County
April 20th | St. Francis Community Center Health Fair
See details here and contact Karen Davis (kdavis@stfrancislbi.org) and Jenna Pluard (jpluard@stfrancislbi.org) for more information.
April 26th | Virtual Denim Day Experience
See details here and contact Karen Davis (kdavis@stfrancislbi.org) and Jenna Pluard (jpluard@stfrancislbi.org) for more information.
April 29th | Healing Through Yoga and Ayurvedic
Join St. Francis Community Center from 12pm-3pm at Hot or Not Yoga. See details here and contact Karen Davis (kdavis@stfrancislbi.org) and Jenna Pluard (jpluard@stfrancislbi.org) for more information.
Passaic County
April 29 | PCDSVC Annual Sexual Violence Awareness Walk
The PCDSVC Walk is an opportunity to raise awareness for sexual violence and provide support to our program. Whether it be walking or partaking in our other fun activities, come out and have fun with us! Please register here.
Sussex County
April 1 | Clothesline Project
The Clothesline Project is a visual protest that bears witness to the impact of power-based violence on our community. Clotheslines are hung with shirts decorated by survivors or those who care about them to reflect personal experiences with sexual violence and domestic violence. The Clothesline Project concept is simple – let each person tell their story in their unique way and hang it publicly for the community to see. It is a way of raising awareness for the violence that has occurred and to erase the stigma of having discussions about these types of violence. The event will feature speeches from leaders in the community followed by a family-friendly fair in the afternoon. See additional details here.
April 28 | Bloomin' DASI Art Gallery
Join us at the Bloomin DASI Art Gallery on Friday, April 28th from 6 to 9pm at the Stillwater Firehouse. The original pieces of artwork in this gallery are all created by the clients of Domestic Abuse & Sexual Assault Intervention Services, and include paintings, photographs, poetry, and more, to reflect their stories of personal growth, resilience, and courage. Select artwork will be available for purchase, with all proceeds going to the artist of each work. Please note, in order for the artists to receive proceeds without additional fees being deducted, cash or check for purchasing art is strongly preferred and recommended. See additional details here.
---
Resources
Learn more about the National Sexual Violence Resource Center's 2023 SAAM Theme: "Drawing Connections: Prevention Demands Equity" by checking out their resources below:
#SAAM 2023 Glossary of Terms:  As we work towards a future without sexual violence, advocates, survivors, and communities must respond to a complex reality that centers the needs of those most impacted by systemic oppression. This list is to support ongoing mutual learning.
Making Connections: Learn about the connections between multiple forms of oppression and how they have been built into our systems, our society, and even ourselves.
A Survivor's Guide to Understanding Therapeutic Healing Pathways: This guide is meant to serve as an informational piece and seeks to provide a general overview of the types of therapies available, help survivors consider what form of therapy may be best for them, and understand the ways in which therapeutics pathways may be helpful.
How to Create a Trauma Informed Workplace: When brainstorming what policies, protocols, and resources are needed to ensure your employees dealing with trauma have the best possible path towards workplace success and emotional well-being, there are some basic tenants that should be followed. Workplaces Respond has laid out six key trauma responsive elements for employers to consider in the interest of becoming trauma-informed.
Social Justice Booklist for Children, Teens, and Young Adults: True social change relies on actions and efforts at multiple levels, and it can begin with introducing youth to social justice books to help them better understand different cultures, people, and situations. Check out this book list with some recommended reads!