NJCASA's Trustees serve as the dedicated champions for and ambassadors of our mission. If you're interested in becoming a member of our Board of Trustees, you can fill out an application for consideration.
---
Nicole Bearce
Nicole Bearce has been a committed board trustee for NJCASA since January 2009.  Over the course of her tenure, Nicole has served on the Executive Committee as Chair, Vice Chair, and Secretary.  Nicole is dedicated to NJCASA's mission not only as a trustee, but also as a mom, as an advocate, and as a survivor.
Nicole has been a practicing attorney for more than 24 years, and her activism in elevating marginalized voices initially gained momentum when she was a law student at Harvard Law School in the mid-1990s, working alongside survivors of domestic violence in seeking restraining orders and family law protections, as well as child witnesses involved in sex offense prosecutions. She graduated from HLS in 1997, with honors, and also received her B.A. summa cum laude, with a double major in History and Political Science, from Drew University.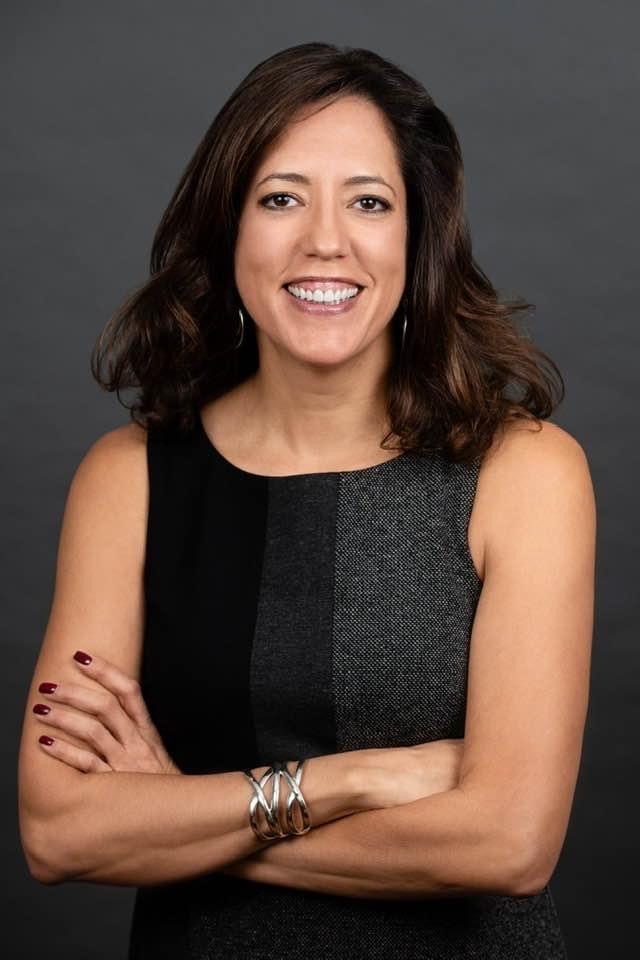 In her professional life, Nicole is a strategic and thoughtful leader, litigator, and advisor with demonstrated capabilities shaped in multidivisional, mission-driven companies. Currently, she is Vice President, Associate General Counsel and Global Head of Litigation for Conduent, a publicly-traded and industry-leading diversified business process services and solutions company that manages essential operations for businesses and governments in at least 24 countries.  Nicole is also gratified to serve as an inaugural member of Conduent's Global Diversity & Inclusion Council and as the Executive Sponsor for the company's worldwide Women's Impact Network.
Among several honors, Nicole has been recognized by the National Association of Professional Women for her leadership in law, as well as the YWCA's Tribute to Women and Industry for significant contributions and demonstrated excellence in her field and commitment to community.
---
Rocio Cruz-Olivera
Rocio Cruz-Olivera MA, LPC is a Licensed Professional Counselor dedicated to providing compassion driven services to survivors who have experienced sexual violence in their lifetime. Her passion for serving urban marginalized communities began as a case manager working for Children's System of Care (CSOC)- Department of Children & Family (DCF). Throughout her years, Rocio has gained clinical and leadership experience in non-profit sectors, private entities, and hospital settings. Currently she manages state and federal grants as well as oversees the programmatic functions of the Hudson County Sexual Violence Program.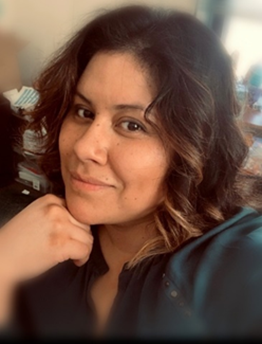 Rocio's professional journey has provided a unique lens into understanding the importance of implementing culturally responsive and inclusive approaches necessary for helping survivors of sexual violence.
She is an active member of the Latino Psychological Association of NJ, American Counseling Association, and Association of Play Therapy. She joined the NJCASA Board membership because she believes in its mission and wants to make a positive impact on a larger scale for the communities and sexual violence programs they serve.
---
Angela Campos
Angela Campos supports Mercer County, New Jersey as a Prevention Educator providing middle and high school students evidence-based substance use prevention education. She holds a Master of Arts in Child Advocacy and Public Policy procured after providing years of support to Hudson County's families impacted by domestic violence through crisis intervention, case management, and supportive counseling. She possesses a Domestic Violence Specialization through the New Jersey Association of Domestic Violence Professionals.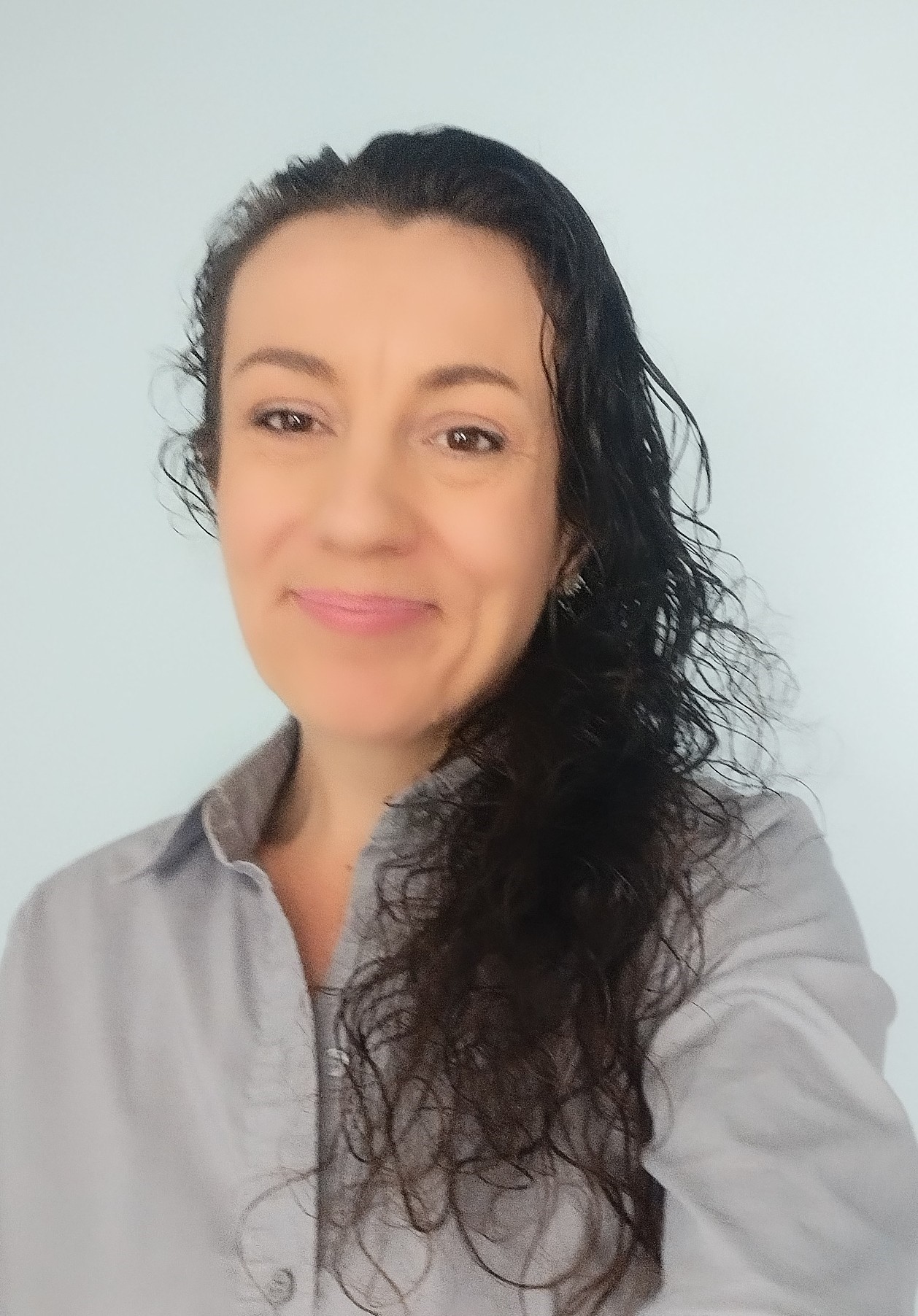 Angela is inspired to contribute to NJCASA and resume her volunteer efforts to respond, reduce, and prevent sexual violence in New Jersey. During her time as a volunteer with Hudson SPEAKS, Angela participated in various community outreach efforts but she primarily provided medical accompaniment to survivors during their forensic exam. She was honored during her service with the award of most hours volunteered. In joining the board, Angela hopes to reduce barriers to services, perceived and experienced stigma, and promote a more equitable world where everyone is provided the opportunity to heal, feel safe, and live in a world free from sexual violence.
Angela believes in the power of community as one of the solutions to fully eradicate all forms of violence. In addition to supporting the NJCASA mission through the board, Angela continues to support endeavors to mitigate child abuse as a Professional Development Specialist for the Council of Professional Recognition.
---
Ronald Tassello
Ron has over 40 years' experience in private and public accounting and has worked for private and public companies serving as their Chief Financial Officer in diverse industries.
He is also the founder of Ronald Tassello, Consulting LLC, which is focused on small and medium sized businesses and provides accounting and business consulting in areas including financial reporting, cash management, strategic planning, and budgeting.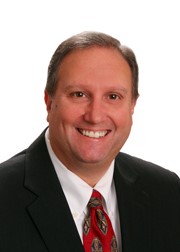 Ron currently serves as a board member and financial advisor for nonprofit organizations and a publicly held company.  The nonprofit organizations serve veterans and first responders, cancer patients, and transition-age youth and adults with disabilities.
Ron earned a B.B.A in Accounting and Taxation from Pace University. He is a Certified Public Accountant (inactive) and lives in Ocean City, NJ with his wife and has two daughters.
Ron is honored to serve on the Board of Trustees and playing an active part in ending sexual assault.  Eradicating sexual violence is worth fighting for. He is a strong supporter of NJCASA's mission and its goal to create a community free of sexual violence.
---
Kia Alexander
Kia is a Licensed Clinical Social Worker who works as a School Social Worker in a New Jersey School District where she has the privilege of working with students and faculty of diverse backgrounds, including people of color, the LGBQTIA population, and other marginalized communities.  She also has a private practice located in Central New Jersey, Journey to Peace, LLC.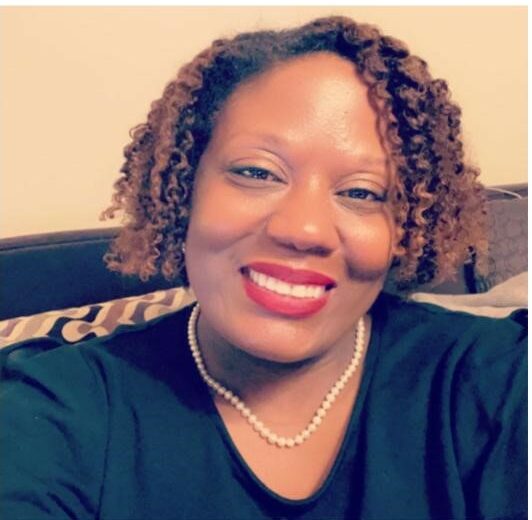 As an experienced Clinical Social Worker and private practitioner, she has become adept in providing individual and group counseling, creating treatment plans, and conducting assessments. Additionally, she has nine years of experience and the ability to provide comprehensive therapeutic interventions to support the needs of adults in various stages of life.
She is committed and dedicated to the advocacy of survivors and their families.
---
Tiffany High
Tiffany High is a Program Coordinator for Specialty Programs and Diversity in the Office of Academic Training and Outreach Programs at the Children's Hospital of Philadelphia (CHOP) Research Institute. In her current role, she supports the Research Institute's diversity, equity, and inclusion efforts, helps develop programming, and provides support for a growing population of diverse scientists.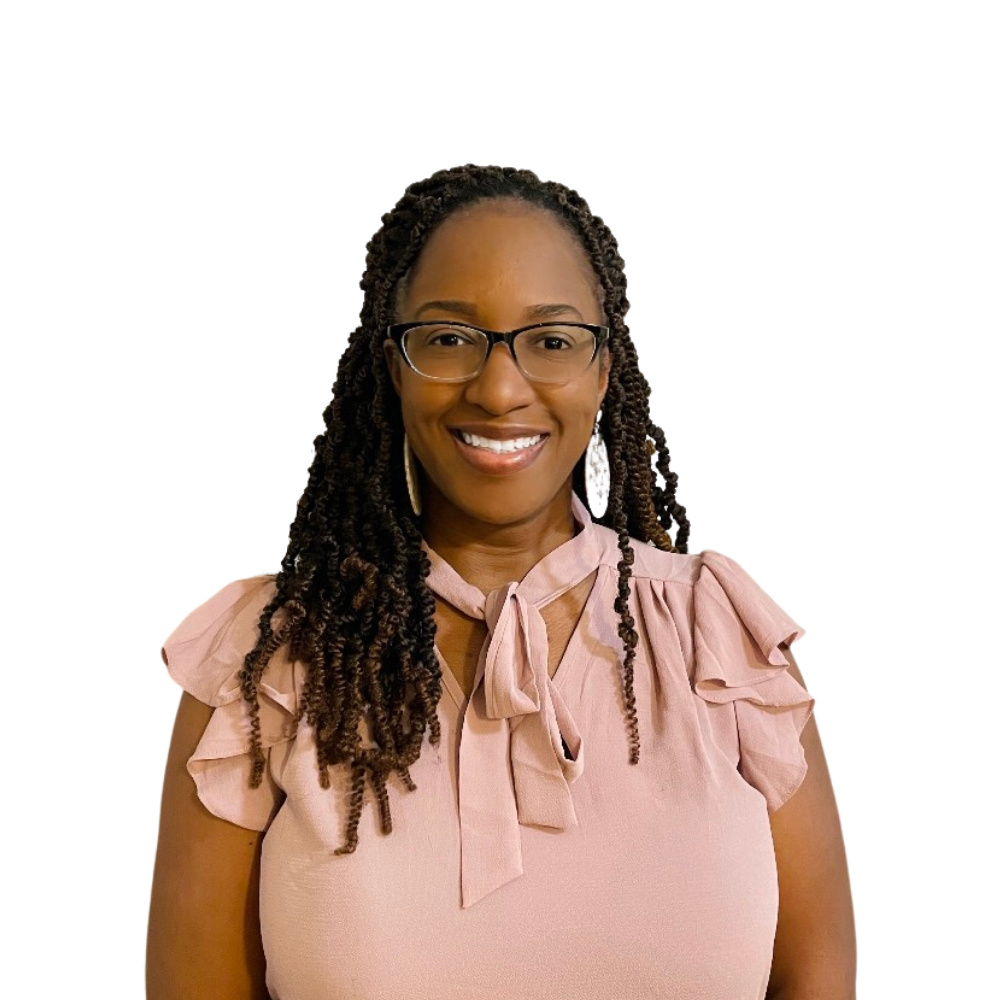 Prior to her role at CHOP, Tiffany held various positions in the field of communication (as a Public Relations Representative, Marketing Director, and Digital Project Manager). Her passion for social justice and achieving equity flourished with her most recent roles as Director of Health Equity Initiatives—where she partnered with organizations addressing the social determinants of health—and as Communications Associate for an education equity nonprofit. She holds a Bachelor of Arts in Communication, with a dual concentration in Advertising and Public Relations.
Tiffany is honored to join the Board and have the opportunity to share her knowledge, perspective, and professional experience in contribution to NJCASA's mission of eliminating sexual violence against all people.
---
Sandra M. Rodriguez
Sandra is a native of Perth Amboy, NJ and has a Bachelor of Arts Degree from Stockton University and a Masters of Administrative Science Degree from Fairleigh Dickinson University. In September of 1996, Sandra started her career in service as a Law Enforcement Officer, as an Agent with the Middlesex County Prosecutor's Office. In 1999, she became a Detective with the Ocean County Prosecutor's Office, where she was the first Latina Detective to be hired and has celebrated many milestones in her career. Sandra has been assigned to the Narcotics Strike Force, Special Victims Unit, Homicide Unit, Megan's Law Unit, Juvenile Unit, and the Litigation Unit.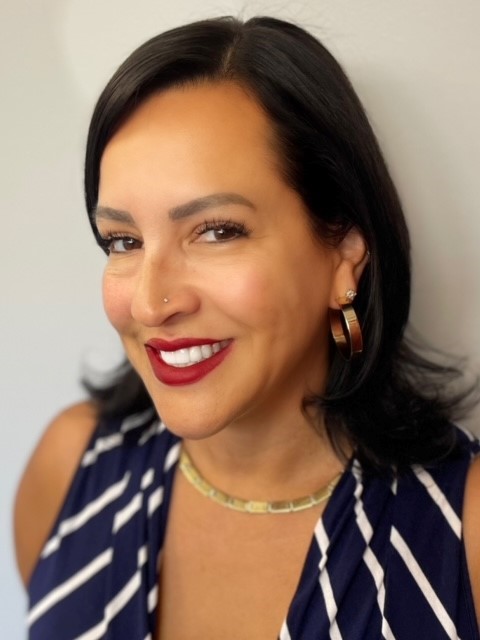 In 2016, she was promoted to the rank of Sergeant and later to the rank of Lieutenant. She is honored to pave the way for many women as she is the first Latina to hold this position. Sandra has always had a passion to help her community and has dedicated her extra time to work with Survivors of sexual assault.
Sandra has served as an active member since 2005 with the New Jersey Sex Crimes Officer's Association. Sandra served as the Chairman of the New Jersey Sex Crimes Officer's Association from 2014-2019, and she currently remains on the executive board as the Co-Chairman. She believes that the work this organization does for the Law Enforcement community is important because they continue to train and educate Police Officers, Forensic Nurses, and victim advocates in the current trends in the field of sexual assault and child abuse. Sandra believes that training is crucial when helping the community and Law Enforcement build a bridge to effective communication. She also currently serves on the Ocean County Commission of Youth Services and the Ocean County Commission of Child Safety and is in the process of obtaining her certificate in Alcohol and Drug counseling through the Michael Camillus program.
Sandra is a member of the National Association of Parliamentarians. She has been certified in Crisis Intervention and has recently become a Resiliency Instructor for Ocean County. Sandra has received several awards and commendations over the course of her career, including most recently an award from the African Methodist Episcopal Church in Long Branch for Distinguished Service. Sandra is also very active with her beloved sorority, Zeta Phi Beta Sorority, Inc., Alpha Alpha Chi Zeta Chapter, which serves Monmouth and Ocean counties.  She is a Charter member of her Graduate chapter and has been a sorority member since 1994, while working on her undergraduate degree. Sandra looks forward to working on the Board of Trustees for NJCASA, as she believes that there is still a lot of work to be done in our communities.
---
Dr. Jordan Yakoby
Dr. Jordan Yakoby is a university professor, nurse practitioner, and businessman. In addition to his work with NJCASA, he is the Director of Undergraduate Nursing at College of Mount Saint Vincent in Bronx, NY and President and CEO of Neurology Care Associates of the Mid-Atlantic. In terms of his clinical background, he is an acute care nurse practitioner (ACNP) with doctoral and post-graduate fellowship training in neuroscience – particularly neurocritical care – as well as holding degrees in business, education, and nursing. He remains clinically active in the Neuro ICU. He is active in research and scholarship pertaining to neurology, critical care medicine, and health disparities.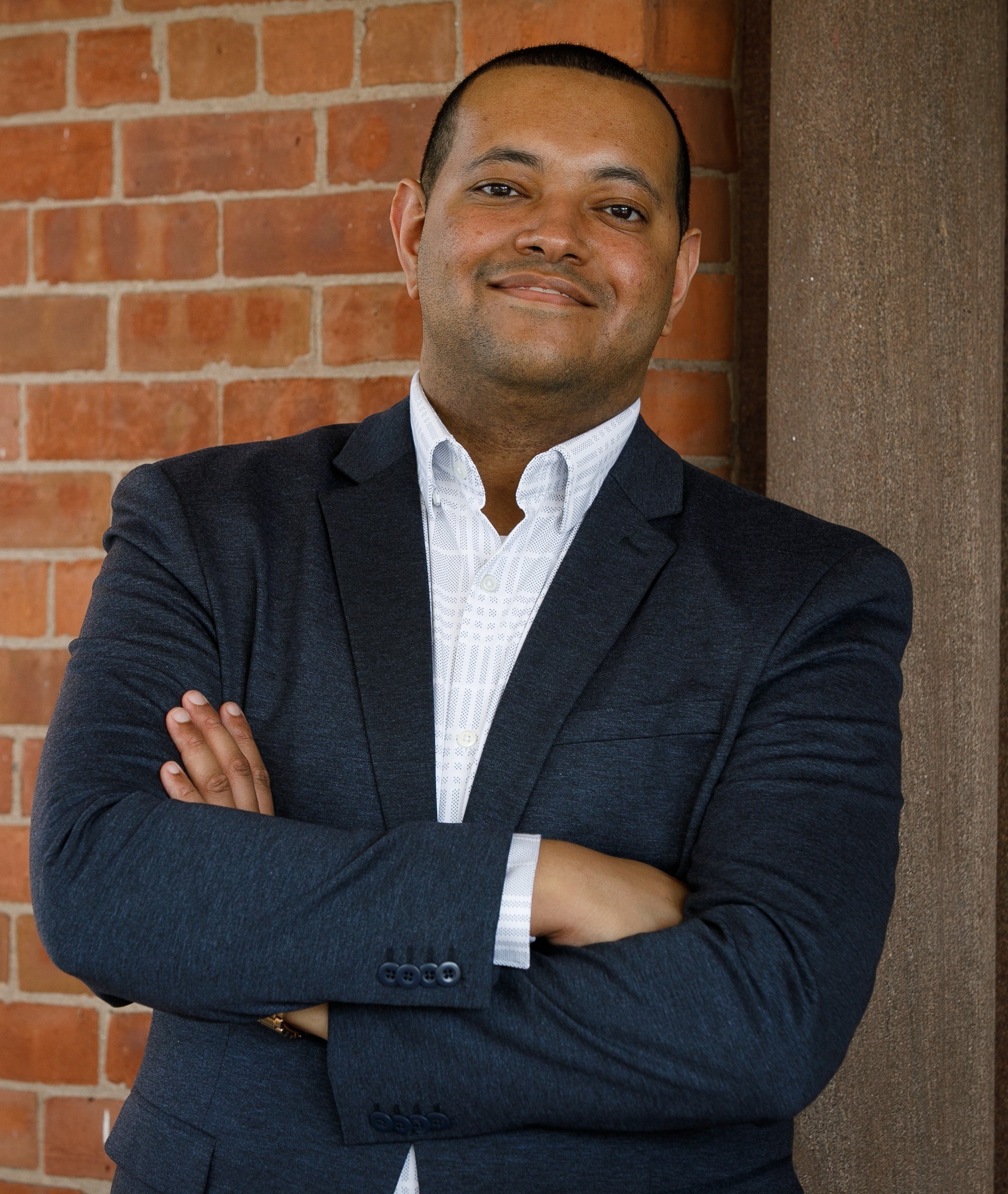 Dr. Yakoby also serves on the Board of Trustees of Neurocritical Care Foundation, the Board of Directors of Chicago Collegiate Public School and serves as a panel member of the New York State Justice Center for the Protection of People with Special Needs Surrogate Decision Making Committee, a quasi-judicial body with jurisdiction in determining matters of surrogacy and competency for more than 1,000,000 people presently or previously residing in or participating in programs of certain government agencies.
Dr. Yakoby's background in healthcare, education, and public service inform his participation with NJCASA and his view that it is of utmost importance to contribute to societal action against all forms of violence, but especially sexual violence and victimization. A recent professional venture is the opening of a university-sponsored health center with plans to expand to a publicly facing health center for underserved residents of the Bronx with primary care, dental, pediatric, and mental health services.
Dr. Yakoby is a peer reviewer for several journals, including Journal of Emergency Medicine and Geriatric Nursing. He is a member of Neurocritical Care Society, Society of Critical Care Medicine, American Nurses Association, and the American Association of Critical-Care Nurses. He is thrilled to join NJCASA because his personal mission to advance the physical, spiritual, and psychological wellbeing and integrity of others dovetails with the mission and vision of NJCASA.
---
Joe Gable
Joe Gable is an attorney with the law firm of Stark & Stark where he represents individuals who have suffered catastrophic injuries (including victims of sexual abuse) as well as families pursuing wrongful death claims. Joe has had articles published in the National Law Review and has been recruited to speak at seminars focusing on New Jersey law. Joe also volunteers with South Jersey Legal Services as a part of the pro bono Guardianship Project for Children, which aids parents of disabled children who reside in South Jersey with obtaining guardianships prior to their children turning 18 years of age.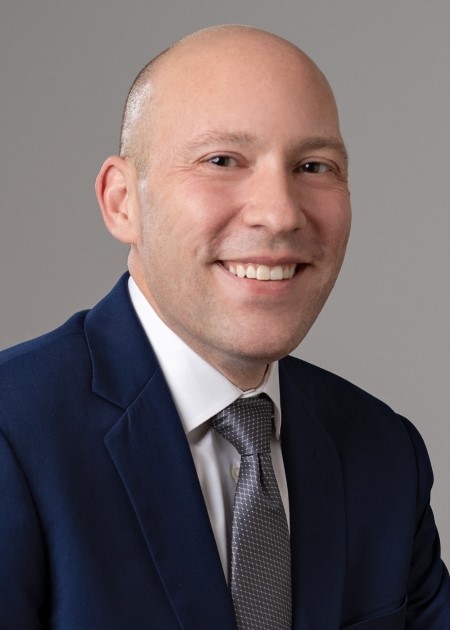 Joe graduated from Holy Family University with a bachelor's degree in Biochemistry and worked in the molecular pathology laboratory at Temple University Hospital before going to law school at Temple University.
Joe lives with his wife and their three children in Cinnaminson, New Jersey where he coaches youth soccer and baseball.
Joe is honored to serve on the Board of Trustees where he can lend his perspective and experience to collaborate with others who are dedicated to supporting survivors and working to end sexual assault.
---
Michele Boronkas
Michele holds an MSW in Administration, Policy and Planning from Marywood University in Scranton, Pa.  Michele has more than 30 years of organizational development, program implementation, policy and advocacy experience in nonprofit organizations and public institutions.  Michele's current role as the CEO of Safe + Sound Somerset, is the culmination of her professional talents and experience, personal values of authenticity and love and my passion for showing up whole and helping others show up as their best selves.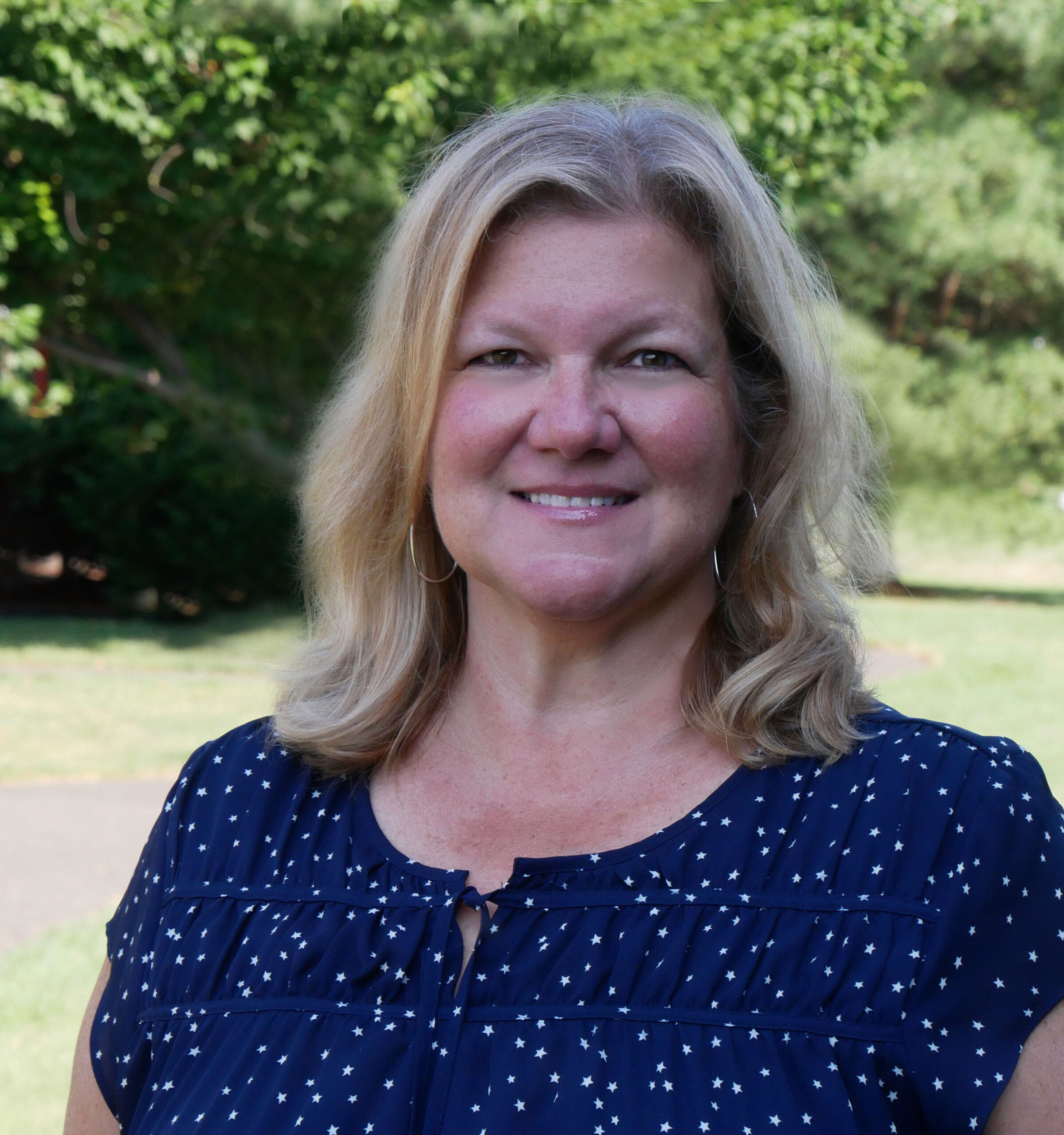 Michele thrives in places that embrace authenticity, creativity, innovation, equity, and transformation and is excited to become a member of the NJCASA board.  The system supporting and serving survivors is in a great deal of flux and turmoil, and while chaotic as we wade through the messy middle – Michele sees opportunities for more survivor centric and peace inspired policies, programs and systems that can emerge from this current turbulence.
To be in collaboration with those around the board table from areas and experiences far from her own is where Michele is able to be her best self, and in turn be part of solution finding to move forward the goals of ending sexual violence, facilitating healing spaces for those that desire it and going upstream to stop the behavior at the root of the violence in the first place (oppression, abuse, racism, ableism, misogyny, toxic masculinity, and others).
Michele is committed to bringing forward the experience, input, and advocacy from her and the other organizations in NJCASA's membership,  to ensure that the voices of the field are represented at the table.  Michele commits to listening with an open mind and heart, sharing authentically, and serving as needed to move the mission of the organization forward.