NJCASA's Trustees serve as the dedicated champions for and ambassadors of our mission. If you're interested in becoming a member of our Board of Trustees, you can fill out an application for consideration.
---
Nicole Bearce
Nicole Bearce has been a committed board trustee for NJCASA since January 2009.  Over the course of her tenure, Nicole has served on the Executive Committee as Chair, Vice Chair, and Secretary.  Currently, she serves as Chair of the Governance Committee.  Nicole is dedicated to NJCASA's mission not only as a trustee, but also as a mom, as an advocate, and as a survivor.
Nicole has been a practicing attorney for more than 24 years, and her activism in elevating marginalized voices initially gained momentum when she was a law student at Harvard Law School in the mid-1990s, working alongside survivors of domestic violence in seeking restraining orders and family law protections, as well as child witnesses involved in sex offense prosecutions. She graduated from HLS in 1997, with honors, and also received her B.A. summa cum laude, with a double major in History and Political Science, from Drew University.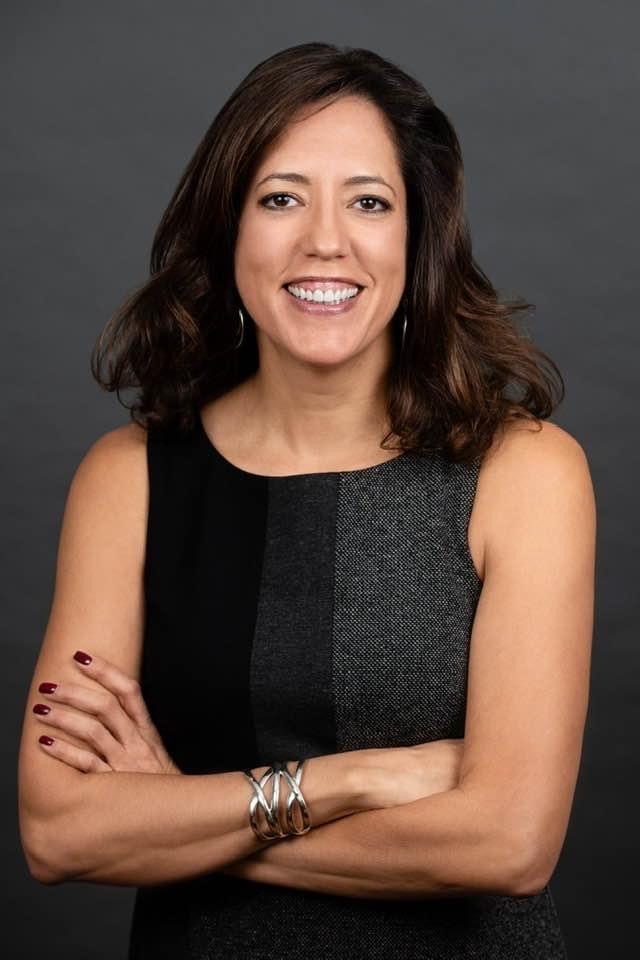 In her professional life, Nicole is a strategic and thoughtful leader, litigator, and advisor with demonstrated capabilities shaped in multidivisional, mission-driven companies. Currently, she is Vice President, Associate General Counsel and Global Head of Litigation for Conduent, a publicly-traded and industry-leading diversified business process services and solutions company that manages essential operations for businesses and governments in at least 24 countries.  Nicole is also gratified to serve as an inaugural member of Conduent's Global Diversity & Inclusion Council and as the Executive Sponsor for the company's worldwide Women's Impact Network.
Among several honors, Nicole has been recognized by the National Association of Professional Women for her leadership in law, as well as the YWCA's Tribute to Women and Industry for significant contributions and demonstrated excellence in her field and commitment to community.
Nicole's favorite role of all is as proud mom to her 19-year-old daughter, who is on her journey at Fordham University at the Rose Hill campus in New York.
---
Shonda Brinson
Shonda Brinson serves as a Family Support Services Counselor at the Gift of Life Donor Program in Philadelphia, PA. She is a licensed social worker. She earned her Master of Social Work from the University of New England, and her Bachelor of Arts in Psychology from the Pennsylvania State University. Through her work, Shonda has provided bereavement support and counseling to grieving families of organ, tissue, and cornea donors.  She has extensive experience providing direct services to diverse populations. In her previous roles, she has provided support to individuals with visual impairments, first-time home buyers, and formerly homeless individuals living in transitional housing.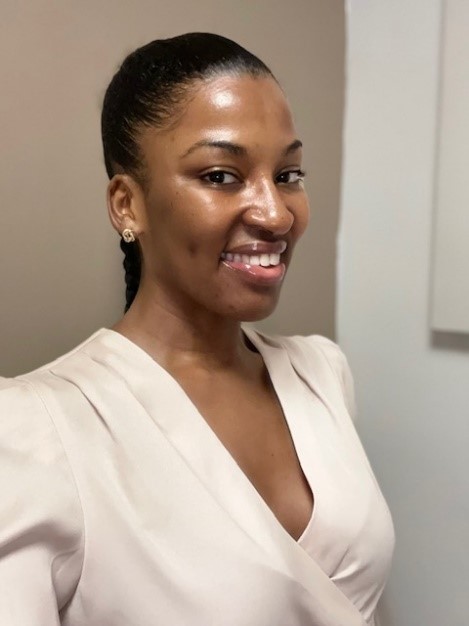 Shonda is excited and honored to support NJCASA in its mission to reduce incidents of sexual violence. She believes that dismantling the social norms that promote rape culture is critical in fostering change. She recognizes the traumatic nature of sexual violence, and fully supports efforts that provide comprehensive support to survivors and their families. When Shonda is not working, she enjoys spending time with family and friends, and participating in fitness and art classes in her area.
---
Delaney Cronin
Delaney is a Licensed Social Worker and NJCASA Program Member, currently working as the Confidential Sexual Violence Advocate Coordinator at St. Francis in Ocean County. She has been a Confidential Sexual Violence Advocate since 2016 and previously worked at the Center on Violence Against Women and Children at Rutgers University as a Project Coordinator.
Besides advocating for survivors of sexual violence, she has also spent time advocating for racial and economic justice. Delaney was drawn to serve on NJCASA's board to advocate for survivors on a larger scale. In her spare time, Delaney spends a lot of time reading about economic inequality and knitting hats. She also enjoys movies and spending time with her two dogs, George and Kevin.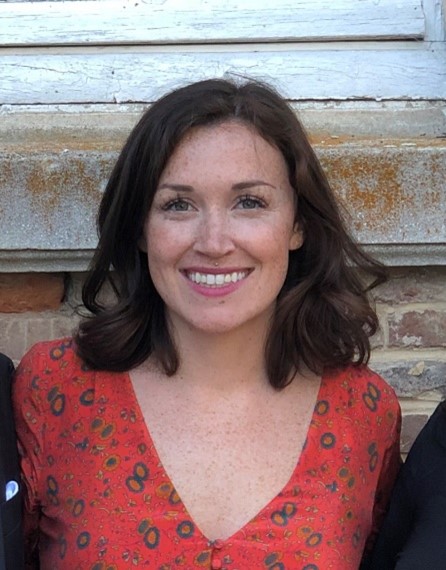 ---
Rocio Cruz-Olivera
Rocio Cruz-Olivera MA, LPC is a Licensed Professional Counselor dedicated to providing compassion driven services to survivors who have experienced sexual violence in their lifetime. Her passion for serving urban marginalized communities began as a case manager working for Children's System of Care (CSOC)- Department of Children & Family (DCF). Throughout her years, Rocio has gained clinical and leadership experience in non-profit sectors, private entities, and hospital settings. Currently she manages state and federal grants as well as oversees the programmatic functions of the Hudson County Sexual Violence Program.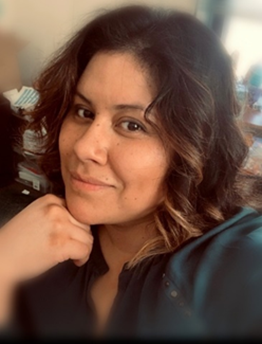 Rocio's professional journey has provided a unique lens into understanding the importance of implementing culturally responsive and inclusive approaches necessary for helping survivors of sexual violence.
During her free time, Rocio enjoys nature walks, watching baseball/softball games with her family, and listening to music. She is an active member of the Latino Psychological Association of NJ, American Counseling Association, and Association of Play Therapy. She joined the NJCASA Board membership because she believes in its mission and wants to make a positive impact on a larger scale for the communities and sexual violence programs they serve.
---
Lisa DeMary
Lisa is currently a Merit Scholar student at The George Washington University's Doctorate in Human and Organizational Learning, the Executive Leadership Program. Most recently, Lisa was Emergency Department Nurse Director at Virtua, and has over thirty years of critical care nursing experience.
Lisa's personal mission is to increase American healthcare receptivity to diversity, equity, inclusion, and justice. Lisa wanted to join NJCASA 's Board for opportunity to support survivors, their loved ones, the staff, and the volunteers in social advocacy, political persuasion, and community outreach.
Lisa loves to visitWashington D.C. and Inkwell Beach in Oak Bluffs, MA. Her favorite food is anything Italian, and her favorite movie is The Godfather. Lisa's activist role models are Ida B. Wells and Fannie Lou Hamer.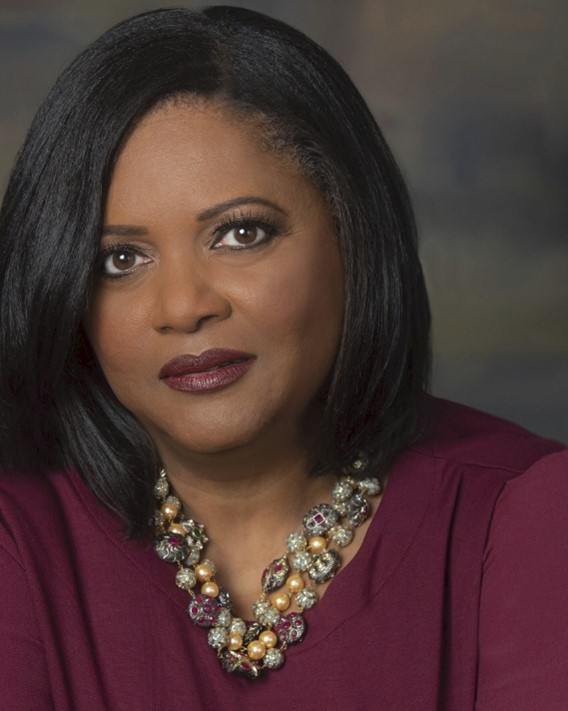 ---
J. Nicole Jones
J. Nicole Jones is a sales professional with 12+ years of experience. She earned her B.A. in Journalism from Rowan University and still maintains a love for writing. Although a sales guru by trade, J. Nicole Jones, is a Life Impacting Communicator. She is an author from Lawnside, N.J. and the host of The Grief Bully Podcast. She uses her podcast and platform to educate, empower and enlighten her listeners through her lived experiences. In addition, one of her most notable accomplishments is publishing a grief journal that has helped countless individuals combat and bully their own grief!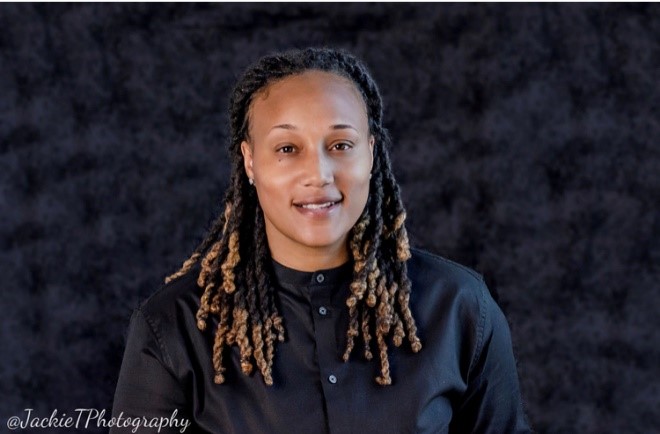 Jones has been a featured guest speaker, keynote speaker and moderator for various conferences pertaining to mental health, grief and loss. As a passionate advocate for individuals combatting grief and trauma, naturally she was drawn to NJCASA, as their missions are aligned. Jones considers it a privilege to have the opportunity to be a part of such life impacting work. She views serving on the Board of Trustees as an extension of her life's purpose: to be a voice for the voiceless and she has dedicated her life to making tough conversations, the topic of everyone's conversation.
---
Karen Jones
As a 26 year veteran in the field of education, Dr. Karen Jones is a high school administrator with the Carteret School District. Dr. Jones has worked as an administrator in the Camden School District in N.J. and the Chester-Upland School District in Pa. Dr. Jones has also served as a turn-around specialist and a consultant for a number of years. Dr. Jones works intensively with the JAG and AVID programs. Dr. Jones was born in Connecticut and graduated with a B.A. in Elementary Education and M.Ed in Educational Administration and Supervision from Howard University, in Washington, D.C. and a Doctor of Education in Organizational Leadership from Stockton University.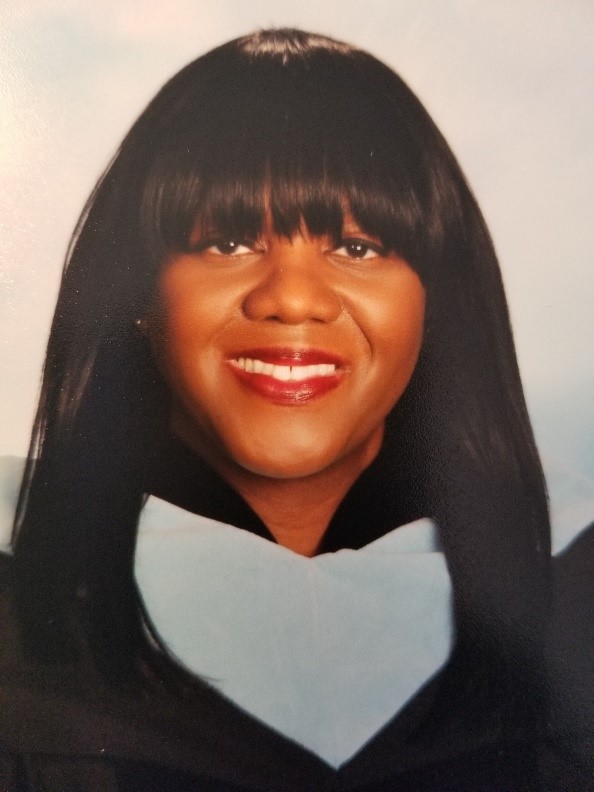 Karen is an active member of Phi Delta Kappa Inc., Xi Chapter, Wellspring/Pathways, and NC100BW of Central New Jersey. Dr. Jones enjoys volunteering with the Middle States Association Commissions on Elementary and Secondary Schools, traveling, reading, solving sudoku puzzles, and dancing.
Dr. Jones value serving students, families, and community. She has had the pleasure to work with the plethora of students from a variety of backgrounds, communities, and socio-economic status. These experiences positioned her to assist students and families with situations beyond the educational realm. Serving on the Board of Trustees will afford Dr. Jones the opportunity to make significant impacts and change the lives of many.
---
Crystal Mooring
Dr. Crystal Mooring holds an Associate of Applied Science degree in Computer Information System, a Bachelor and Master's degree in Business Administration, and a Doctorate degree in Organizational Leadership. She has worked for the New Jersey Department of Labor for the last ten years, Adjunct at Camden County College, and tutors for Brilla Academy. She is the founder and President of Crystal Clear Vision LLC.  She is the mother of two sons, Dave T. Mooring, III, and Deondre T. Mooring, Sr., and the grandmother of three grandsons.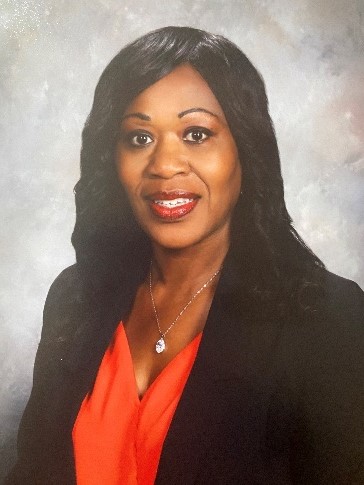 ---
Sheri Rodriguez
Sheri is passionate about survivors of sexual assault receiving just treatment and access to resources, and wanted to be a part of the NJCASA Board of Trustees to make an impact on a larger scale in this area.  Professionally, she has more than 15 years of experience as a higher education administrator. She earned her B.A. in Psychology from Rutgers University-Camden, and both her M.A. in Higher Education Administration and Doctor of Education in Educational Leadership (Ed.D.) from Rowan University.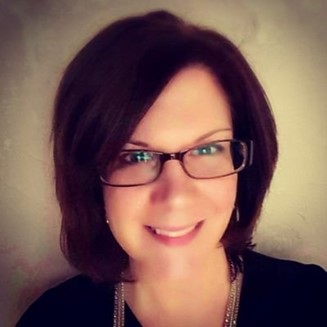 Sheri has served in various roles at Rowan University, including an Academic Advisor and Associate Director of University Advising Services, and is currently serving as Associate Director, Academics and Outreach, in the Division of Rowan Global Learning and Partnerships. She was also an Assistant Dean at University Delaware in the College of Arts and Sciences. As a scholar practitioner, Sheri's research interests include access to education for historically underserved student populations, community colleges, transfer students, qualitative research, higher education policy, and organizational leadership.
When not working, serving on the NJCASA Board of Trustees, teaching, researching, or writing, she enjoys spending time with her husband and two cats, Maia and Phoebe. Her hobbies include cooking, listening to music, birdwatching, and reading mystery novels.
---
Linda Sloan Locke
Linda (CNM, MPH, LSW, FACNM) has a career-long commitment to the health of women, adolescents and birthing people, health disparities, social  and reproductive  justice, the intersection of health and mental health, and the impact of violence on health.  She obtained her BSN and MPH from the University of Michigan, her Midwifery Certificate from SUNY Downstate, and MSW from Rutgers University . She holds  certificates in Violence Against Women and Children and in  Perinatal Mood and Anxiety Disorders. During her career of  over 45 years , she has practiced midwifery in  a variety of settings, including Planned Parenthood, FQHC's, private solo midwifery practice ,teaching, and in  community and teaching hospitals, including holding the position Chief of Midwifery at St Joseph's Medical Center for over 25 years. As a social worker she has been an in-home therapist, and currently works as a consultant.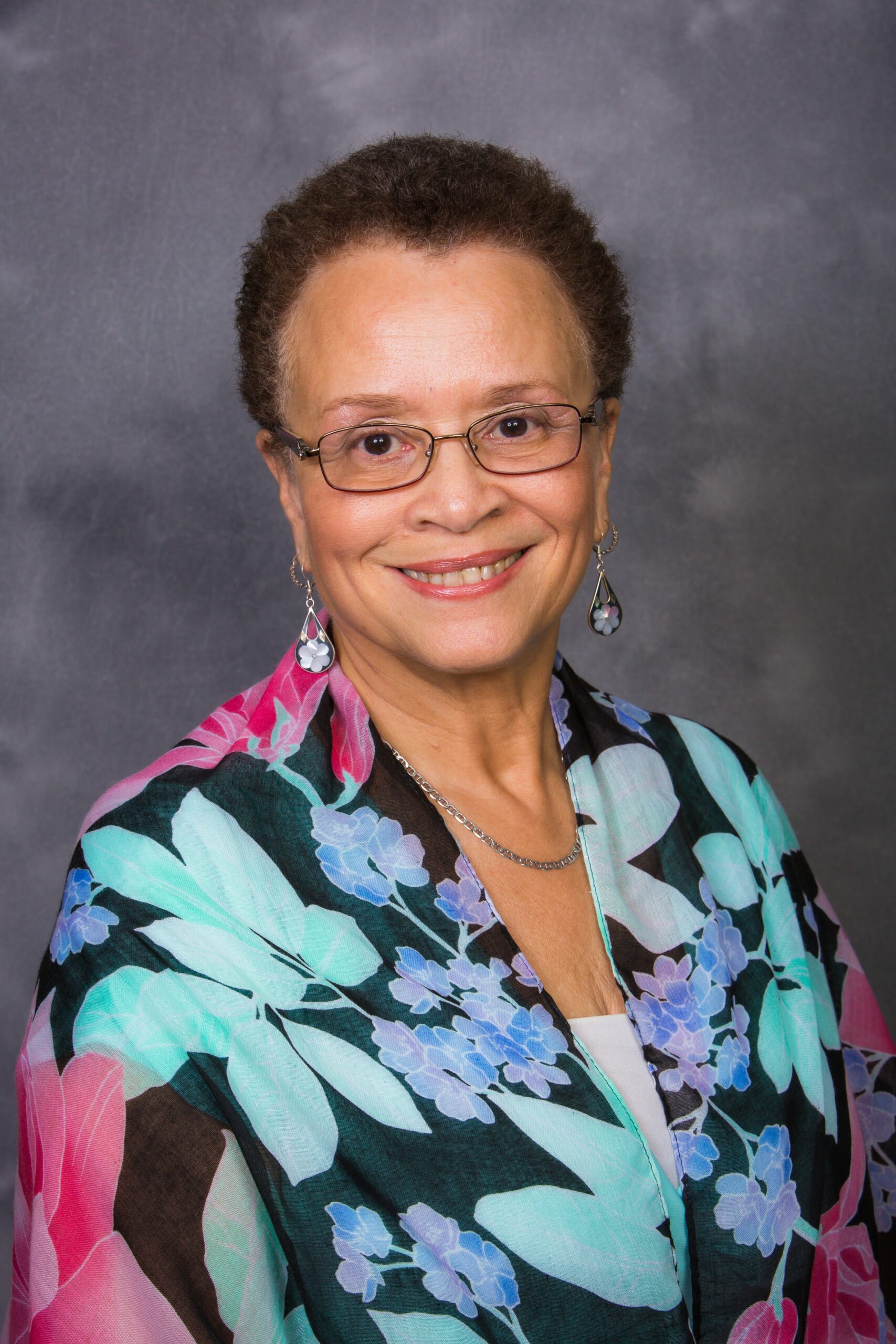 Linda currently chairs the NJ Affiliate of the American College of Nurse-Midwives Diversity ,Equity and Inclusion Committee. She serves on the Board of   the New Jersey Healthcare Quality Institute, and chairs the NJCASA Board of Trustees. She  is the Co-Chair of the Perinatal Disparities Work-Group  of the NJ Perinatal Quality Collaborative and sits on the NJ Maternal Mortality review committee, as well as participating in other efforts focusing on the improvement of health in New Jersey. She is the founding Chair of the NJ Health Cares about Domestic and Sexual Violence  Collaborative, which envisions a healthcare culture in NJ where all healthcare providers recognize the prevalence and health impact of domestic and sexual violence, and practice trauma-informed care . She is a member of the Paterson Alumnae Chapter of Delta Sigma Theta Sorority, INC.
---
Carrie Speiser
Carrie Speiser is a passionate violence prevention advocate with over 15 years of experience in the fields of dating and domestic violence, sexual violence, child abuse, and human trafficking prevention. She is currently working for A Partnership for Change as the PowerBack Manager educating and empowering youth to end abusive relationships in several high schools around the state. She serves on the Board of Trustees for NJCASA as Treasurer. Carrie has worked for several statewide agencies, including Prevent Child Abuse NJ as the program coordinator for human trafficking prevention, the parent linking program, the connections matter initiative, and is a trainer and curriculum developer for the Child Wellness Institute (ChildWIN).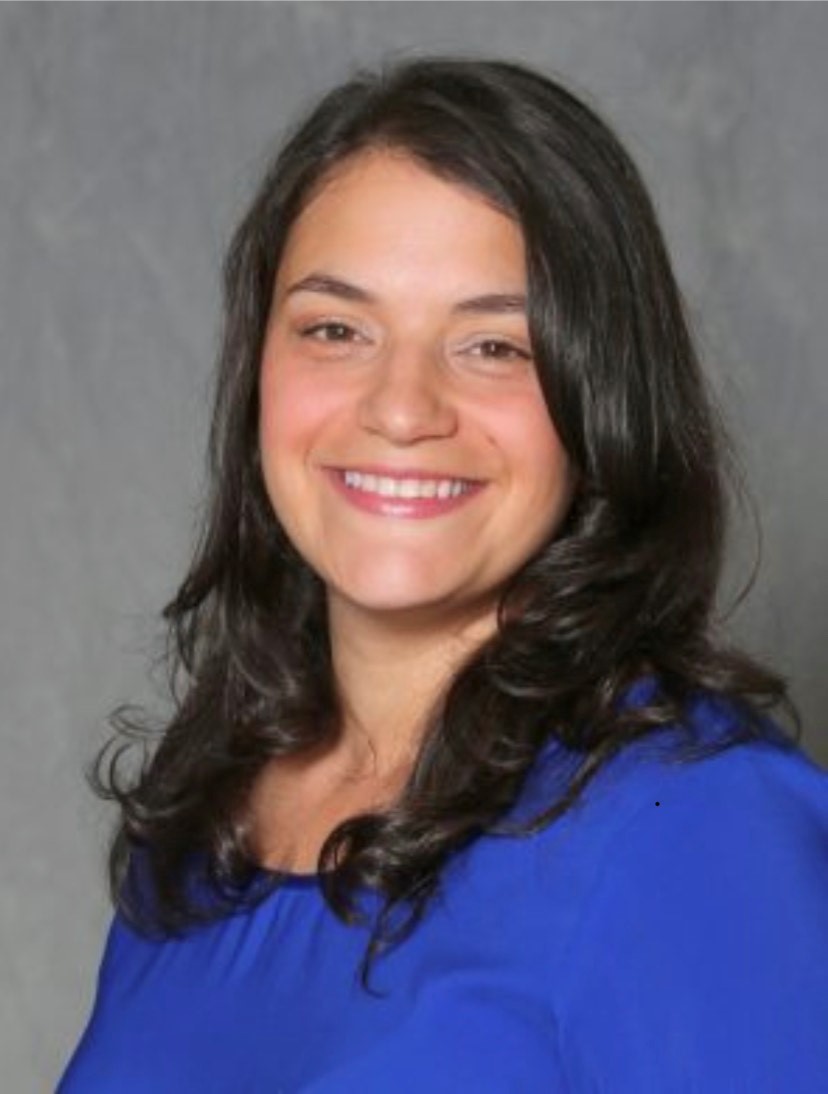 She has also previously worked for the Florida Coalition Against Domestic Violence as the Prevention Specialist where she provided training and technical assistance to the 42 local domestic violence centers on the primary prevention of intimate partner violence. Additionally, Carrie worked at 180 Turning Lives Around as the Sexual Violence Primary Prevention Coordinator.
Carrie started in the movement in high school when she co-founded Teens Experiencing Abusive Relationships (TEAR) an all-volunteer teen dating violence education and prevention program. TEAR was awarded Best Youth Service Program by the New Jersey Child Assault Prevention Project and was recognized by national media including CosmoGirl! Magazine, Good Morning America, Today Show, CNN, The Tyra Banks Show and others. She graduated from Seton Hall University with a Master of Public Administration for Non-Profit Management and received the Student Servant Leader Award. She also graduated from the University of Hartford with a Bachelor of Science in Human Services and was awarded a grant by the Women's Education and Leadership Fund. She is enthusiastic about working towards social change and believes that everyone can help make a difference.
---
Jill Zinckgraf
Jill Zinckgraf, EdD, MPA is currently the Executive Director of the Domestic Abuse & Sexual Assault Crisis Center of Warren County since June 2013, and she is currently serving on the Board of Trustees for the New Jersey Coalition Against Sexual Assault as the Secretary.  She has been working and/or volunteering in the field of violence against women since she was a teenager. Over the past 35 years Jill has focused on the cultural impact of domestic violence and sexual assault as institutional violence and the consumption and production of inequality, as well as the intersectionality of all oppression. Her focus has been on the trauma focused empowerment model of moving those impacted by interpersonal violence forward, as well as advocating and inspiring the future generation to reduce/eliminate violence against all people.  She recently received her doctoral degree from Stockton University in Organizational Leadership.
Jill serves on the board for the Hackettstown Rotary (President), Centenary University (member at large) and the House of the Good Shepherd (member at large), and also teaches a class at Centenary University on Leadership.