What is NJCASA's Social Media Ambassador Program?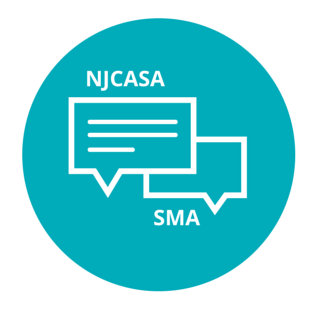 Since 2015, NJCASA's Social Media Ambassador (SMA) volunteer program has empowered social media activists in N.J. to:
Support survivors
Start conversations about sexual assault prevention
Create safer online spaces
As partners of NJCASA and proponents of our work, SMAs like and comment on our content, share announcements and events to boost awareness of NJCASA's projects, and initiate critical conversations about prevention, awareness, and more.
---
become an ambassador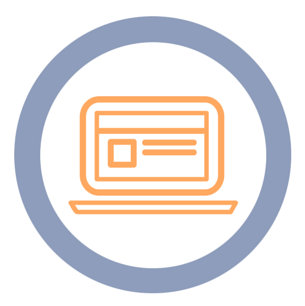 We're looking for virtual volunteers who are:
Passionate about media
Always asking their friends, "Did you see this?"
Committed to promoting and creating safer spaces online
Must be 18 or older to apply. For additional information or questions, please contact Alix Mammina, NJCASA's Research and Communications Coordinator, at amammina@njcasa.org.
---
Follow the Social Media Ambassadors
Kristen Alestra (she/her)
Facebook | Instagram
Kristen Alestra started to actively cultivate her voice in social justice when becoming a Good Shepherd Volunteer (GSV), committing two years as a live-in, full-time volunteer at an alternative high school for at-risk youth. Kristen has her MSW, LSW from Rutgers University School of Social Work, and currently works at Penn Medicine Princeton House in the Women's Outpatient Program as a Primary Therapist. She continues to grow in her enthusiasm towards activism, feeling that in order to make the world a safer place to live in, we must bring awareness and action into our communities.
Olivia Dupont (she/her)
Facebook | Instagram
Olivia is a recent graduate from the University of Virginia and a newcomer to the New Jersey area. As a student, Olivia was involved in sexual violence prevention through the Take Back the Night Foundation, her local Women's Center and local LGBTQ center. She currently works with a public health organization in Newark and is getting involved with local advocacy programs and social justice initiatives.
Lexi Higgins (she/her)
Facebook | Twitter | Pinterest
Lexi Higgins has dedicated her professional career to tackling gender-based violence through systems and culture change. Experience includes positions with Truckers Against Trafficking, The Junior League, the University of Washington Women's Center, and in Guatemala as a Peace Corps Volunteer, where she partnered with a local NGO to train and empower rural women's groups. In her spare time, she serves as Communications Co-Director for Students Active For Ending Rape (SAFER), an organization that empowers student movements to combat sexual violence on college campuses.
Martine Ladd (she/her)
Facebook | Instagram
Martine has a degree in Sociology and currently works in the financial industry. She has always had a passion for understanding people from all walks of life and is very excited to focus this passion to make progress toward peace; peace for survivors of sexual assault and spreading knowledge in attempt to prevent further widespread normalizations. She started a "Peace on the Beach" project locally of painting rocks with positive messages and dropping them around the shore trying to spread smiles and build a sense of community.
Rachael O'Brien (she/her)
Facebook | Twitter | Instagram
Rachael is a Master of Social Work working in administration for a New Jersey-based mental health supportive housing agency. She is passionate about uplifting voices and bringing increased awareness and attention to sexual assault and its impact. She believes in the value of community-building as the crux to making New Jersey a safer Garden State.
Rohana Sengupta (she/her)
Twitter | Instagram
Rohana Sengupta is a self-proclaimed positive-vibe addict. She currently is the co-creator of a women's forum Sudhara Manaswini.
Shaye DiPasquale (she/her)
Facebook | Twitter | Instagram
Shaye Lynn DiPasquale recently earned her Bachelors in Communications from Elizabethtown College. She is an active participant in local Denim Day events and Take Back The Night marches and previously worked with 180 Turning Lives Around, the Shalom House, and Dottie's House on community programs to raise awareness for sexual violence prevention. Shaye is a writer and content creator focused on bringing attention to media misrepresentation and biases.
Cheyenne Tyler Jacobs
Facebook | Twitter | Instagram
Cheyenne Tyler Jacobs is a young black creative, originally from New Jersey, who started breaking ground as @shewillspeak on Instagram and with her writing after the release of her second book The Tragic Type of Beautiful in May 2018. Her writing centers activism and many of her pieces speak to bring awareness to topics such as racism, sexual violence, and mental health.
Caelin McCallum (she/her)
Twitter | Facebook | Instagram
Caelin is a Master of Social Work working in administration for a public health and primary care nonprofit organization that serves central Jersey. Caelin is a Confidential Sexual Violence Advocate in Ocean County, working with St. Francis Counseling Center. She believes an intersectional approach to advocacy and education is important in addressing sexual violence!
Silvia Serrano (she/her)
Instagram | Twitter
Silvia is currently an undergraduate at New Jersey City University, co-majoring in Education and History. In her free time, she enjoys reading articles on social activism to help her stay informed and educated on the current events.