What is NJCASA's Social Media Ambassador Program?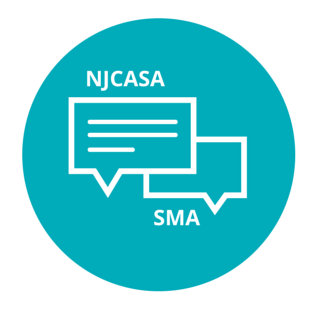 Since 2015, NJCASA's Social Media Ambassador (SMA) volunteer program empowers social media activists in N.J. to:
Support survivors
Start conversations about sexual assault prevention
Create safer online spaces
As partners of NJCASA and proponents of our work, SMAs like and comment on our content, share announcements and events to further boost awareness of NJCASA's projects, and initiate critical conversations about prevention, awareness, and more.
---
become an ambassador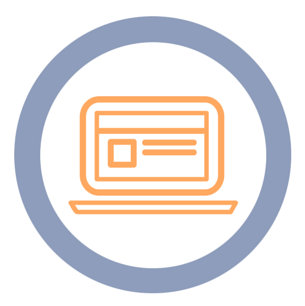 We're looking for virtual volunteers who are:
Passionate about media
Always asking their friends, "Did you see this?"
Committed to promoting and creating safer spaces online
NJCASA annually reviews applications in advance of Sexual Assault Awareness Month (SAAM), to increase conversations during SAAM and throughout the year.
For additional information or questions, please contact Sarah Bear, Training & Outreach Coordinator, at sbear@njcasa.org.
---
Follow the 2017 Social Media Ambassadors
Mariel DiDato
Twitter | Facebook
Mariel is a confidential crisis advocate for two sexual assault response teams in New Jersey. She is also an active leader in organizations as the National Organization for Women and the Planned Parenthood Action Fund of New Jersey. She has written for The Huffington Post and Stop Street Harassment, among other online blogs. She is applying to graduate school for an M.A. in Women's and Gender Studies. With continuing her education, she hopes to combine her research experience in college with her passion for fighting sexual assault to make positive and effective changes towards a safer society.
LaVon Maxwell
Facebook | Twitter
LaVon is currently a student at Seton Hall University working toward her B.A. in Sociology. She plans to apply to graduate school in the fall to study school counseling. She is passionate about taking a stand against sexual violence, and wants to create safer environments for everyone. When she is not working on campus or in the library catching up on homework, she is most likely watching Netflix. Her goal is to keep people aware of sexual violence and to change the current stigmas surrounding sexual violence. The fight to stop sexual violence can start with one individual, and she is excited to be given that opportunity as an NJCASA Social Media Ambassador.
Rohana Sengupta
Twitter | Instagram | Blog
Rohana Sengupta is a self-proclaimed positive-vibe addict. She currently is the co-creator of a women's forum Sudhara Manaswini.
Kristen Wilson
Twitter | Facebook
Kristen started out in the victim advocacy movement through a random internship placement during her undergraduate studies at Temple University. Little did she know that it would evolve her into a social justice advocate. Kristen completed her Psychology degree and went on to finish a Master's in Administration of Human Services. For three years, she worked in several different positions with her local domestic and sexual violence agency. In 2017, Kristen went on to the world of higher education and is still working closely with survivors as part of the local Displaced Homemaker program. With the free time she has left after a long day of fighting the patriarchy, Kristen likes to hang out with her dog and quietly meditate in the form of binge-watching Netflix. 2018 will be Kristen's third year as a Social Media Ambassador.
Olivia Laura
Twitter | Facebook | Pinterest
Olivia is a graduate of The College of New Jersey where she obtained B.A.s in Psychology and Women, Gender, & Sexuality Studies. Her passion for sexual assault prevention and reproductive freedom was ignited during her first WGS class, during which Patricia Teffenhart, Executive Director of NJACSA, came to speak to her class! Olivia has interned for the public affairs department of a women's sexual health center, and has completed the 80-hour sexual assault and domestic violence advocate training. Now, she hopes to work for a non-profit that promotes social justice and to educate future generations about sex and consent for a safer world.
Meghan McAleer
Twitter | Facebook | Instagram
Meghan is currently a Master of Social Work candidate at Monmouth University with a concentration in Clinical Practice with Families and Children. Her internship as a counselor has brought her to the opportunity to work as the Sexual Abuse and Assault Prevention Assistant for her county's sexual assault crisis center.  Meghan has recently realized her strong passion to empower and help survivors. Through experience, she has been lucky enough to be a part of educating her communities on sexual violence in local middle and high schools as well as on a local military base! It is her hope as a social worker to empower survivors, engage communities as bystanders, and acknowledge the need to foster relationships among organizations, communities, and individuals to prevent sexual violence.  As an SMA for NJCASA, she looks forward to breaking the silence of this social problem through facilitating healthy engagement with the help of America's new favorite past time: social media.
Silvia Serrano
Instagram | Twitter
Silvia is currently an undergraduate at New Jersey City University, co-majoring in Education and History. Her love for social activism started in her junior year of high school when she became involved with the Gay Straight Alliance, an after-school club. The club focused on various topics that later helped Silvia find her passion for social activism. In her free time, she enjoys reading articles on social activism to help her stay informed and educated on the current events.