What is NJCASA's Social Media Ambassador Program?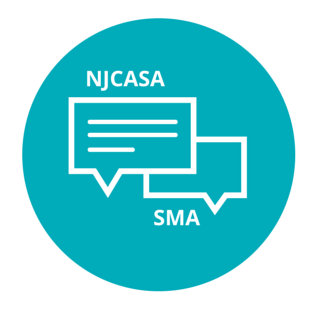 Since 2015, NJCASA's Social Media Ambassador (SMA) volunteer program empowers social media activists in N.J. to:
Support survivors
Start conversations about sexual assault prevention
Create safer online spaces
As partners of NJCASA and proponents of our work, SMAs like and comment on our content, share announcements and events to further boost awareness of NJCASA's projects, and initiate critical conversations about prevention, awareness, and more.
---
become an ambassador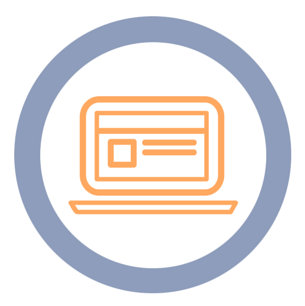 We're looking for virtual volunteers who are:
Passionate about media
Always asking their friends, "Did you see this?"
Committed to promoting and creating safer spaces online
For additional information or questions, please contact Sarah Bear, Community Engagement Specialist, at sbear@njcasa.org.
---
Follow the Social Media Ambassadors
Lexi Higgins
Facebook | Twitter | Pinterest
In her professional life, Lexi works for a women's volunteer organization, equipping female leaders with the tools to tackle society's most pressing community issues. Prior to landing permanently on the East Coast, she spent time in Seattle working for the University of Washington Women's Center, and in Guatemala as a Peace Corps volunteer, where she partnered with a local NGO to train and empower rural women's groups. When she is not reading up on all things women's rights, Lexi can probably be found at a live music venue or watching baseball.
Martine Ladd
Facebook | Instagram
Martine has a degree in Sociology and currently works in the financial industry. She has always had a passion for understanding people from all walks of life and is very excited to focus this passion to make progress toward peace; peace for survivors of sexual assault and spreading knowledge in attempt to prevent further widespread normalizations. She started a 'Peace on the Beach' project locally of painting rocks with positive messages and dropping them around the shore trying to spread smiles and build a sense of community.
Andrea Myers
Facebook | Instagram
Andrea retired from the Army in 2017 where she was trained as a Combat Medic and Victim Advocate; her last three years in the military she worked as the Victim Advocate for her unit. During this time she trained over 1400 civilian and military personnel on the Sexual Harassment/Assault Response and Prevention (SHARP) program. She is currently employed as the Victim Advocate for Picatinny Arsenal where she continues her work to prevent, educate, advocate, and raise awareness regarding sexual violence and the effects it has on the people involved and the community.
Rohana Sengupta
Twitter | Instagram | Blog
Rohana Sengupta is a self-proclaimed positive-vibe addict. She currently is the co-creator of a women's forum Sudhara Manaswini.
Silvia Serrano
Instagram | Twitter
Silvia is currently an undergraduate at New Jersey City University, co-majoring in Education and History. Her love for social activism started in her junior year of high school when she became involved with the Gay Straight Alliance, an after-school club. The club focused on various topics that later helped Silvia find her passion for social activism. In her free time, she enjoys reading articles on social activism to help her stay informed and educated on the current events.
Kristen Wilson
Twitter | Facebook
Kristen started out in the victim advocacy movement through a random internship placement during her undergraduate studies at Temple University. Little did she know that it would evolve her into a social justice advocate. Kristen completed her Psychology degree and went on to finish a Master's in Administration of Human Services. For three years, she worked in several different positions with her local domestic and sexual violence agency. In 2017, Kristen went on to the world of higher education and is still working closely with survivors as part of the local Displaced Homemaker program. With the free time she has left after a long day of fighting the patriarchy, Kristen likes to hang out with her dog and quietly meditate in the form of binge-watching Netflix. 2018 will be Kristen's third year as a Social Media Ambassador.
Cheyenne Tyler Jacobs
Facebook | Twitter | Instagram
Cheyenne Tyler Jacobs obtained her Bachelors in Sports Management and Communications from William Paterson University in 2017.  Her journey to activism started when she joined her campus Student Government Association (SGA) freshman year. Cheyenne was able to attend various trainings on sexual assault prevention. The need for these trainings sparked her interest to get involved.  She was able to help bring the It's On Us Campaign to her campus where she presented on the normalization of rape culture in media for two consecutive years. Cheyenne also had the opportunity to work with CALCASA to create the #ThisGen summit in 2017 and later spoke at the National Sexual Assault Conference in 2017.  Cheyenne is also an author and poet. Her second book, The Tragic Type of Beautiful, was published May 2018 and became the platform for SheWillSpeak.  As a young Black Woman her writing encompasses her creativity and activism which she does to give a voice to marginalized communities who tend to be silenced. In life Cheyenne hopes to make changes that will lead us to a more safe and inclusive world.
LaVon Maxwell
Facebook | Twitter
LaVon is currently a student at Seton Hall University working toward her B.A. in Sociology. She plans to apply to graduate school in the fall to study school counseling. She is passionate about taking a stand against sexual violence, and wants to create safer environments for everyone. When she is not working on campus or in the library catching up on homework, she is most likely watching Netflix. Her goal is to keep people aware of sexual violence and to change the current stigmas surrounding sexual violence. The fight to stop sexual violence can start with one individual, and she is excited to be given that opportunity as an NJCASA Social Media Ambassador.
Caelin McCallum
Twitter | Facebook | Instagram
Caelin McCallum is a current MSW student at Monmouth University, concentrating in International & Community Development. She has been an active member of the American Association of University Women (AAUW) for several years, with whom she has advocated for equality under Title IX. Caelin has lobbied for more support for better sexual violence and assault resources placed on college campuses. In her spare time, Caelin believes in practicing self-care and watching Netflix with her pug. She believes that there is power behind online advocacy efforts and hopes to be an asset to the SMA program!
Rachael O'Brien
Facebook | Twitter | Instagram
Rachael has a Masters of Social Work and is currently employed in the field of Mental Health and Supportive Housing as the agency's Compliance Manager. When she's not drowning in Excel spreadsheets, she is looking for ways to build community and enhance teamwork with her colleagues. She wears many hats throughout the day, but finds that she's most happy when she's actively working to make the world a more positive and safe place. Being an effective change agent has been and will always continue to be her lifelong purpose.