What is NJCASA's Social Media Ambassador Program?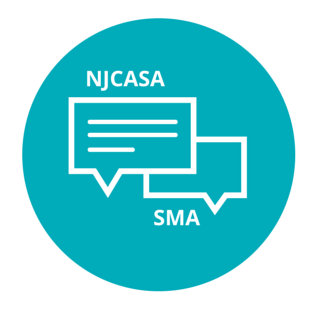 Since 2015, NJCASA's Social Media Ambassador (SMA) volunteer program has empowered social media activists in N.J. to:
Support survivors
Start conversations about sexual assault prevention
Create safer online spaces
As partners of NJCASA and proponents of our work, SMAs like and comment on our content, share announcements and events to boost awareness of NJCASA's projects, and initiate critical conversations about prevention, awareness, and more.
---
become an ambassador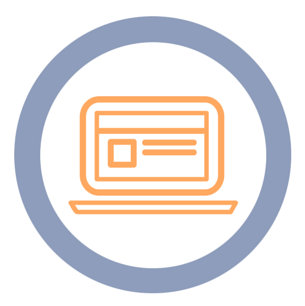 We're looking for virtual volunteers who are:
Passionate about media
Always asking their friends, "Did you see this?"
Committed to promoting and creating safer spaces online
Must be 18 or older to apply. For additional information or questions, please contact Sarah Bear, Capacity Building Specialist, at sbear@njcasa.org.
---
Follow the Social Media Ambassadors
Kristen Alestra (she/her)
Facebook | Instagram
Kristen Alestra is presently a full-time graduate student at Rutgers University, soon to gain her Masters in Social Work with a certificate in Violence Against Women and Children. Kristen started to actively cultivate her voice in social justice when she became a Good Shepherd Volunteer (GSV), committing to two years as a live-in, full-time volunteer. As a GSV, she felt her augmentation towards advocacy align with a career in social work. At Rutgers, she took part in rewarding internships: first at a female adolescent group home, and currently as the MSW Clinical Intern at Rutgers Office for Violence Prevention and Victim Assistance (VPVA).  Kristen currently substitute teaches and works at the Empowered Learning Transformation Center. She continues to grow into her enthusiasm towards activism, feeling that in order to make the world a safer place, we must bring awareness and action into our communities. A few of Kristen's self-care staples include fitness, singing, sipping tea, and logging miles while training for her second TCS NYC Marathon.
Olivia Dupont (she/her)
Facebook | Instagram
Olivia recently earned her Masters in Public Health from the University of Virginia. She currently works with an infectious disease prevention organization in Newark, NJ. As a student, Olivia was involved in sexual violence prevention through the Take Back the Night Foundation and her University's Women's Center and LGBTQ center. As a newcomer to the New Jersey area, Olivia is getting involved with local advocacy and social justice initiatives and is passionate about creating safe spaces in her new community.
Lexi Higgins (she/her)
Facebook | Twitter | Pinterest
In her professional life, Lexi works for a women's volunteer organization, equipping female leaders with the tools to tackle society's most pressing community issues. Prior to landing permanently on the East Coast, she spent time in Seattle working for the University of Washington Women's Center, and in Guatemala as a Peace Corps volunteer, where she partnered with a local NGO to train and empower rural women's groups. In her spare time, she serves as Communications Co-Director for Students Active For Ending Rape (SAFER), an organization that empowers student movements to combat sexual violence on college campuses.
Martine Ladd (she/her)
Facebook | Instagram
Martine has a degree in Sociology and currently works in the financial industry. She has always had a passion for understanding people from all walks of life and is very excited to focus this passion to make progress toward peace; peace for survivors of sexual assault and spreading knowledge in attempt to prevent further widespread normalizations. She started a 'Peace on the Beach' project locally of painting rocks with positive messages and dropping them around the shore trying to spread smiles and build a sense of community.
Rachael O'Brien (she/her)
Facebook | Twitter | Instagram
Rachael has a Masters of Social Work and is currently employed in the field of Mental Health and Supportive Housing as the agency's Compliance Manager. When she's not drowning in Excel spreadsheets, she is looking for ways to build community and enhance teamwork with her colleagues. She wears many hats throughout the day, but finds that she's most happy when she's actively working to make the world a more positive and safe place. Being an effective change agent has been and will always continue to be her lifelong purpose.
Rohana Sengupta (she/her)
Twitter | Instagram | Blog
Rohana Sengupta is a self-proclaimed positive-vibe addict. She currently is the co-creator of a women's forum Sudhara Manaswini.
Kristen Wilson (she/her)
Twitter | Facebook
Throughout her SMA tenure, Kristen has flooded the feeds of her followers, live-tweeting and hashtagging many state- and nation-wide campaigns for gender-based violence prevention and awareness.  In 2018, she had the privilege of speaking about the SMA program as part of the Asbury Park Women's Convention.  During the day, Kristen is an Administrator for her local community college and has worked previously with her local domestic and sexual violence program.  Kristen holds a BA in Psychology from Temple University and MS in Administration of Human Services from Wilmington University.  2019 will be her fourth year as a Social Media Ambassador.
Shaye DiPasquale (she/her)
Facebook | Twitter | Instagram
Shaye Lynn DiPasquale recently earned her Bachelors in Communications from Elizabethtown College. As an undergrad, she also specialized in Human Services and Women & Gender Studies. Shaye previously worked with 180 Turning Lives Around, the Shalom House and Dottie™s House on community programs to raise awareness for sexual violence prevention. She is an active participant in local Denim Day events and Take Back The Night marches. Shaye is a writer and content creator focused on bringing attention to media misrepresentation and biases. She recently founded createHER Collective, a community for young changemakers to collaborate on initiatives through creative exchange.
Pamela Flores (she/her)
Instagram
Pamela Flores is a singer/songwriter based in Asbury Park, NJ who has made it her mission to speak out and bring awareness to sexual violence.
Cheyenne Tyler Jacobs
Facebook | Twitter | Instagram
Cheyenne Tyler Jacobs obtained her Bachelors in Sports Management and Communications from William Paterson University in 2017.  Her journey to activism started when she joined her campus Student Government Association (SGA) freshman year. Cheyenne was able to attend various trainings on sexual assault prevention. The need for these trainings sparked her interest to get involved.  She was able to help bring the It's On Us Campaign to her campus where she presented on the normalization of rape culture in media for two consecutive years. Cheyenne also had the opportunity to work with CALCASA to create the #ThisGen summit in 2017 and later spoke at the National Sexual Assault Conference in 2017.  Cheyenne is also an author and poet. Her second book, The Tragic Type of Beautiful, was published May 2018 and became the platform for SheWillSpeak.  As a young Black Woman her writing encompasses her creativity and activism which she does to give a voice to marginalized communities who tend to be silenced. In life Cheyenne hopes to make changes that will lead us to a more safe and inclusive world.
Caelin McCallum (she/her)
Twitter | Facebook | Instagram
Caelin McCallum is an MSW student at Monmouth University, focusing on Global and Community Practice. Caelin has been a long standing advocate against sexual violence and assault, lobbying lawmakers to cosponsor and support legislation that would provide college students more resources and supports under Title IX. In addition, Caelin is an active member with the American Association of University Women where she serves as the co-chair to the Public Policy committee. In her internship, Caelin assists with the VNACJ CHC's LGBTQ+ Center for Health and Wellness, creating safe and inclusive spaces for LGBTQ+ patients. On social media, Caelin utilizes her platforms to address social inequities and injustices – you can check out her posts related to her role as an NJCASA SMA on her Instagram story highlight. She believes that everyone should advocate for better social protections, non-violence, and be change agents within their communities.
Brian Ray (he/him)
Facebook | LinkedIn 
Brian Ray is a criminal justice student anticipating a Fall 2020 enrollment in law school. He is passionate about promoting equality and public safety and has worked to ensure sexual violence prevention at Rutgers – Newark. He is also part of NJCASA's Student Initiative for Sexual Violence Prevention.
Silvia Serrano (she/her)
Instagram | Twitter
Silvia is currently an undergraduate at New Jersey City University, co-majoring in Education and History. Her love for social activism started in her junior year of high school when she became involved with the Gay Straight Alliance, an after-school club. The club focused on various topics that later helped Silvia find her passion for social activism. In her free time, she enjoys reading articles on social activism to help her stay informed and educated on the current events.