[SPOILER ALERT! Plot elements and scenes from the movie discussed in this post]
It's a bird! It's a plane! It's Superman Wonder Woman!
Following the release of Wonder Woman earlier this year, producers hoped that the highly anticipated follow-up, Justice League, would benefit from the first film's following. Before seeing Justice League myself, I wanted to take time to revisit Wonder Woman. As I watched the movie for the fifth time, I found myself endlessly inspired by Diana (aka Wonder Woman).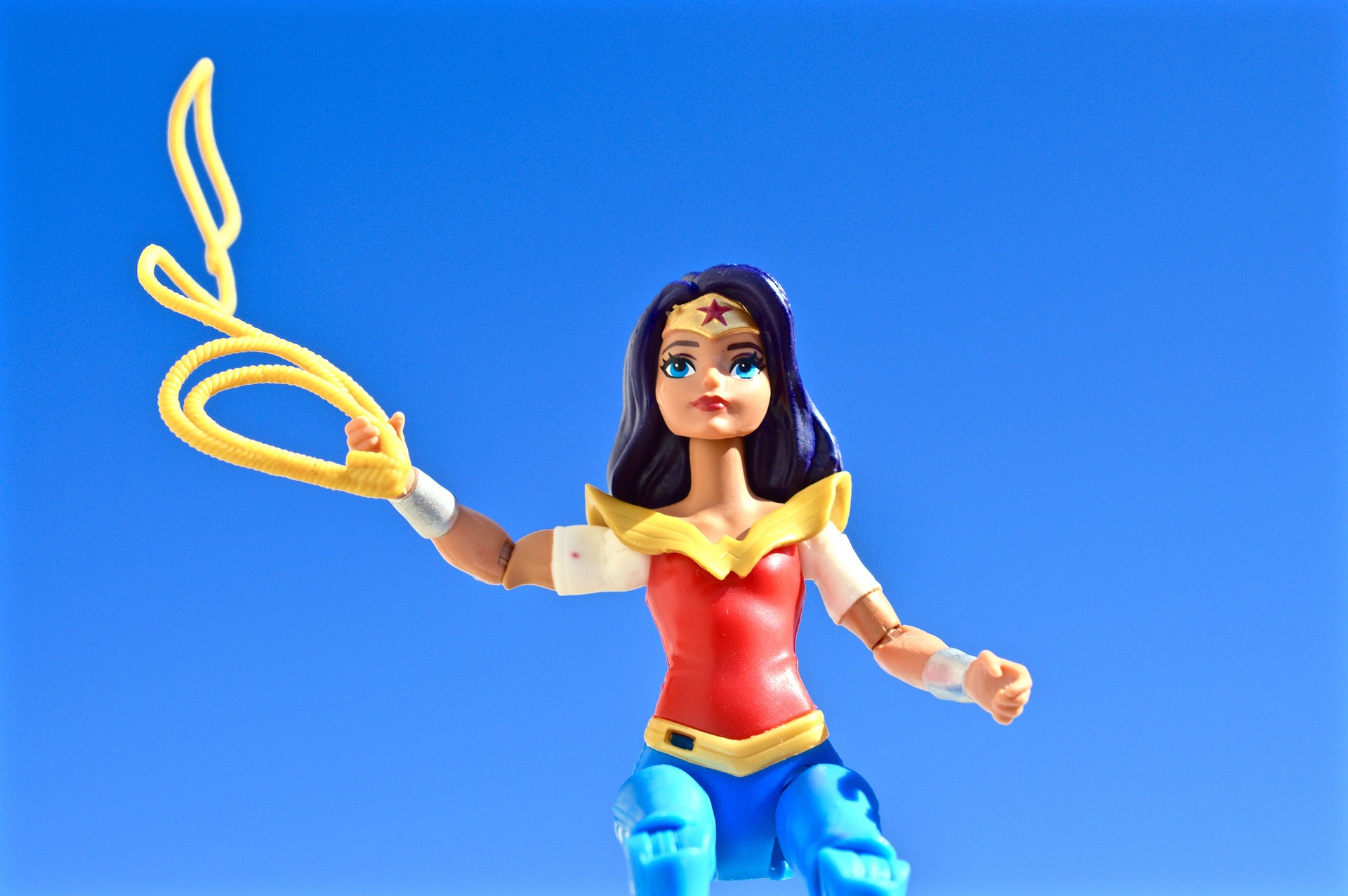 Re-watching it recently highlighted how Diana's morals and drive align closely with my own, especially as someone working toward culture change.
While I have never been a huge DC Comics fan, I was excited to finally see a feature film that discusses the backstory and development of a woman superhero. I didn't grow up watching or reading about Wonder Woman, so I didn't know much about her history or philosophy. However, after my first time seeing the film , I am solidly a fan! I felt excited, empowered, validated, and moved in a way I had never felt after seeing a superhero movie.
To be clear, the film is not without its faults, like lacking representation of women of color and LGBTQ folks (despite the writer confirming that Wonder Woman is queer in 2016). But as a media literacy enthusiast, I firmly believe in the ability to critique media and point out its flaws while enjoying and celebrating positive aspects of a film, show, or book.
Re-watching "Wonder Woman" highlighted how Diana's morals and drive align closely with my own, especially as someone working toward culture change.
Diana sticks to her beliefs. Despite her male companions urging her to stay out of combat and stay the course, her morals and motivation to help others never wavers. She charges onto the battlefield against the wishes of her companions and moves forward to help save a town taken hostage.
Empathy is part of her core. Diana grew up on the island of Themyscira, a close-knit and serene community of Amazonian women. She had never directly experienced war or suffering. Despite this, she still charged forward and risked her life to bring justice to innocent people on Earth. She sees the humanity in her enemies and I believe that to be strength. It is easy for us to think in black-and-white, good-and-bad, but the world is not so simple. It may be safer and comfortable to label someone as the "good guy" or "bad guy," but there is true strength in seeing the humanity in everyone.
"It's not about deserve; it's about what you believe, and I believe in love. Only love will truly save the world."
I still get chills when I think about the scene where Diana shares this philosophy. During the final fight scene, the movie's villain tries to convince Diana that the people of Earth don't deserve her because they perpetrate war and other forms of violence. She counters this by saying she believes in love and that's what she's fighting for. This rings true, especially for the sexual violence prevention movement. Advocates and preventionists dream of a peaceful world free of sexual violence and we seek to bring this love and positivity to our communities. We believe in love. We believe in equity. This keeps us motivated to charge forward on the battlefield of rape culture and create safer spaces for all.
---
Sarah Bear is the Training and Outreach Coordinator at NJCASA and resident media and culture expert. In addition to contributing to the blog, she is also responsible for NJCASA's Training Institute and manages the Social Media Ambassadors. Sarah believes that media have the power to shape norms and that critical media literacy skills are essential to social change agents, and she likes superheroes, cats, and dismantling rape culture.